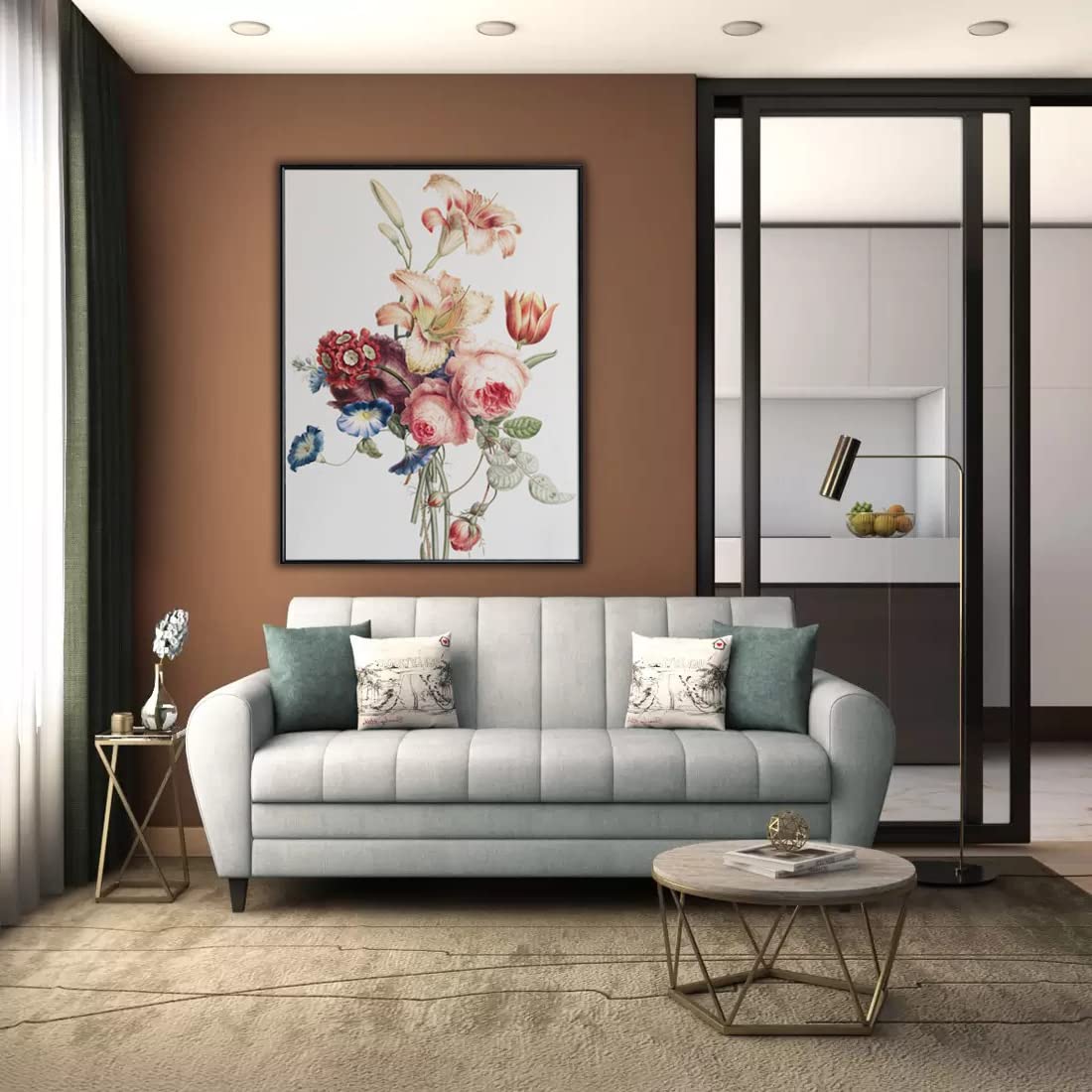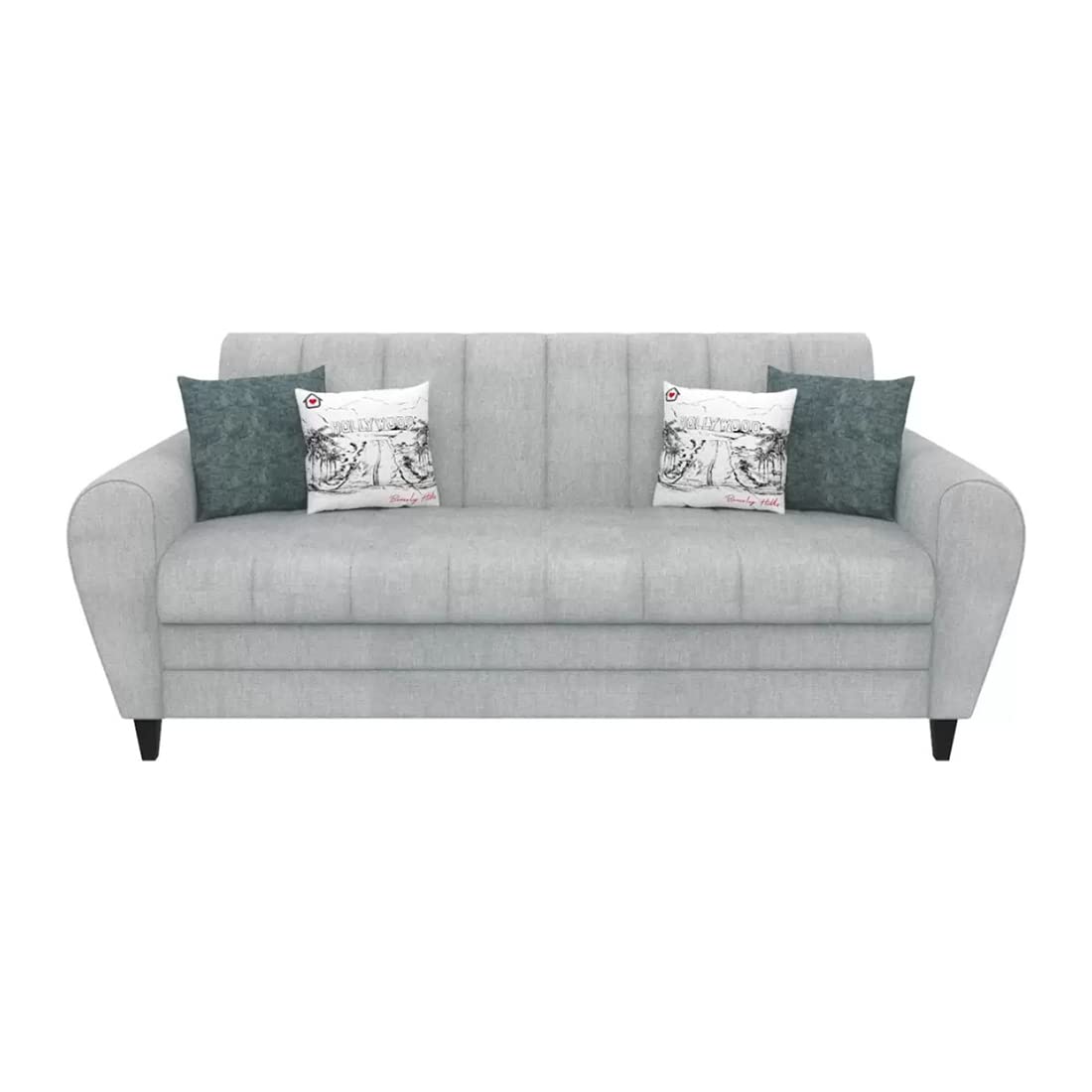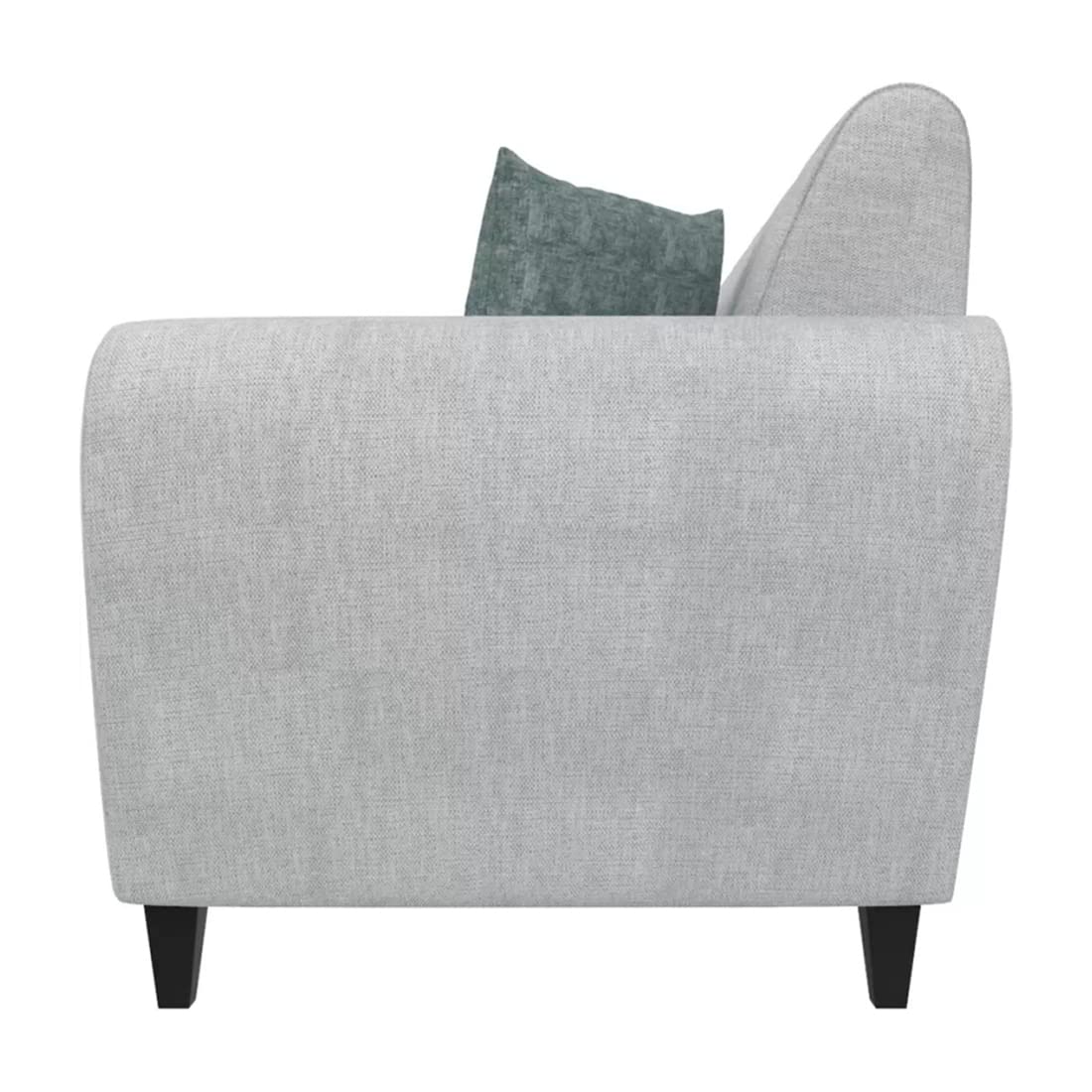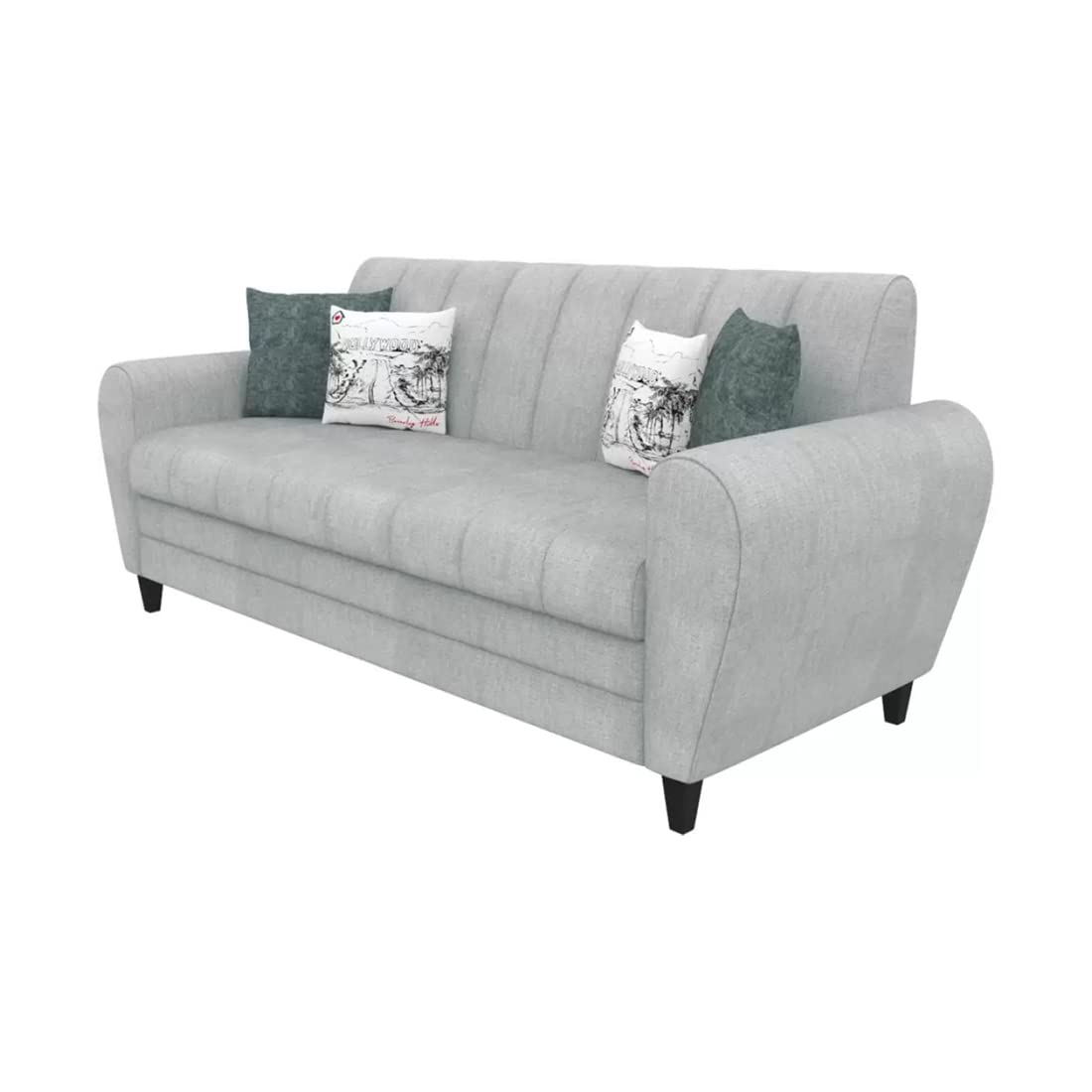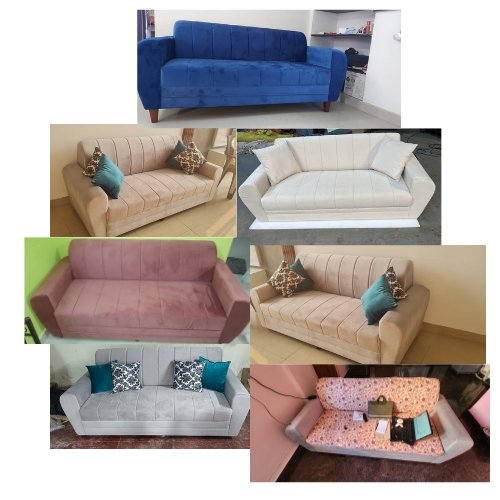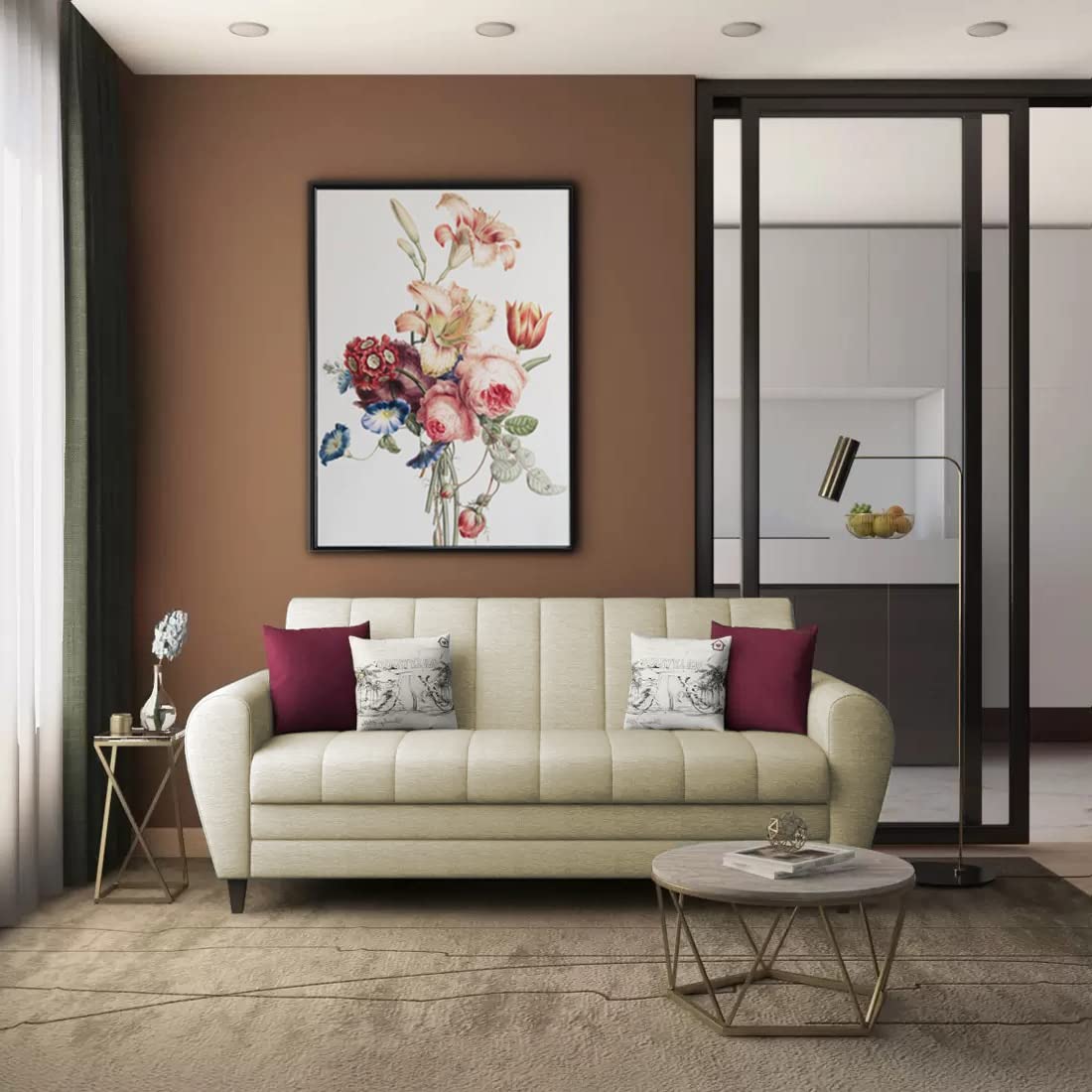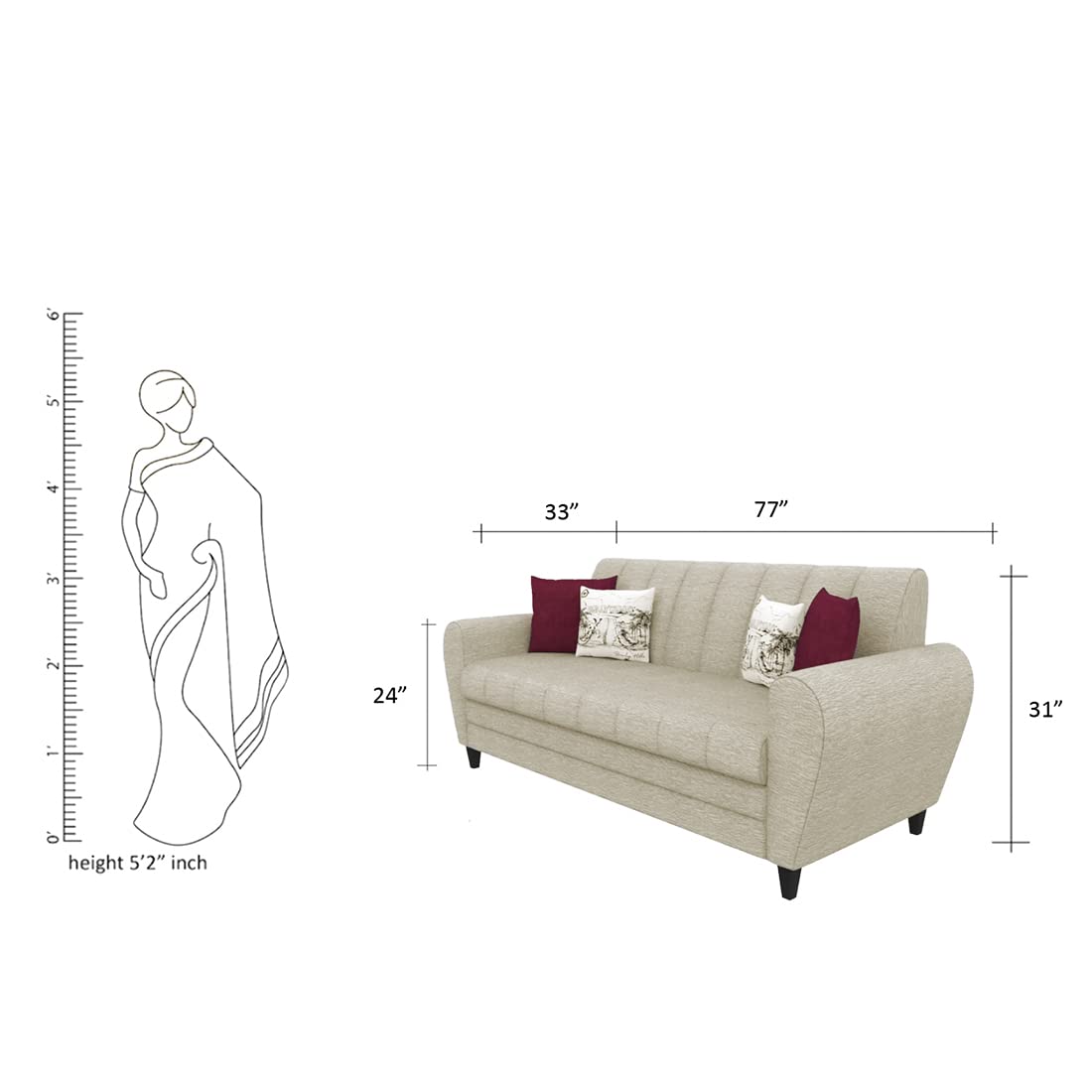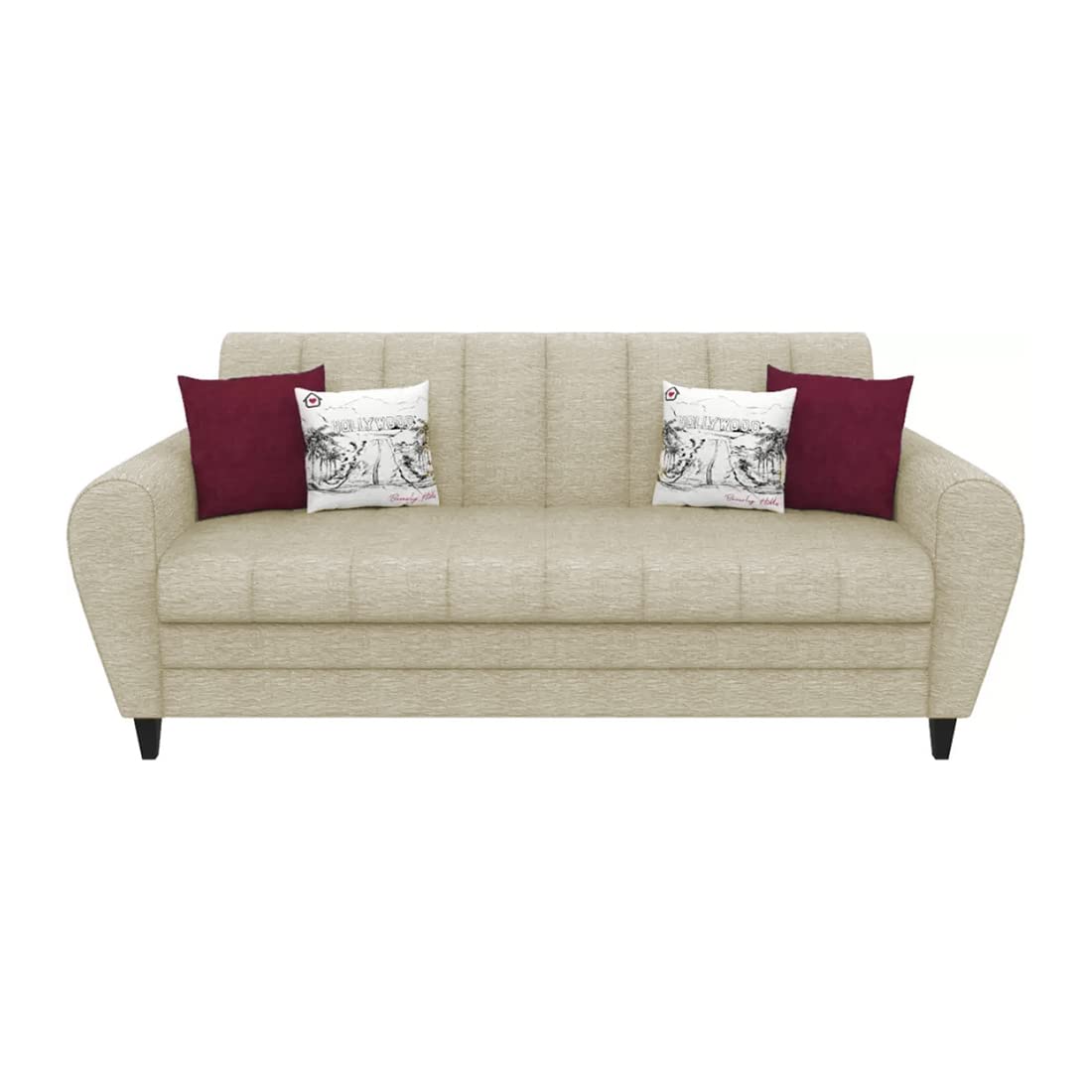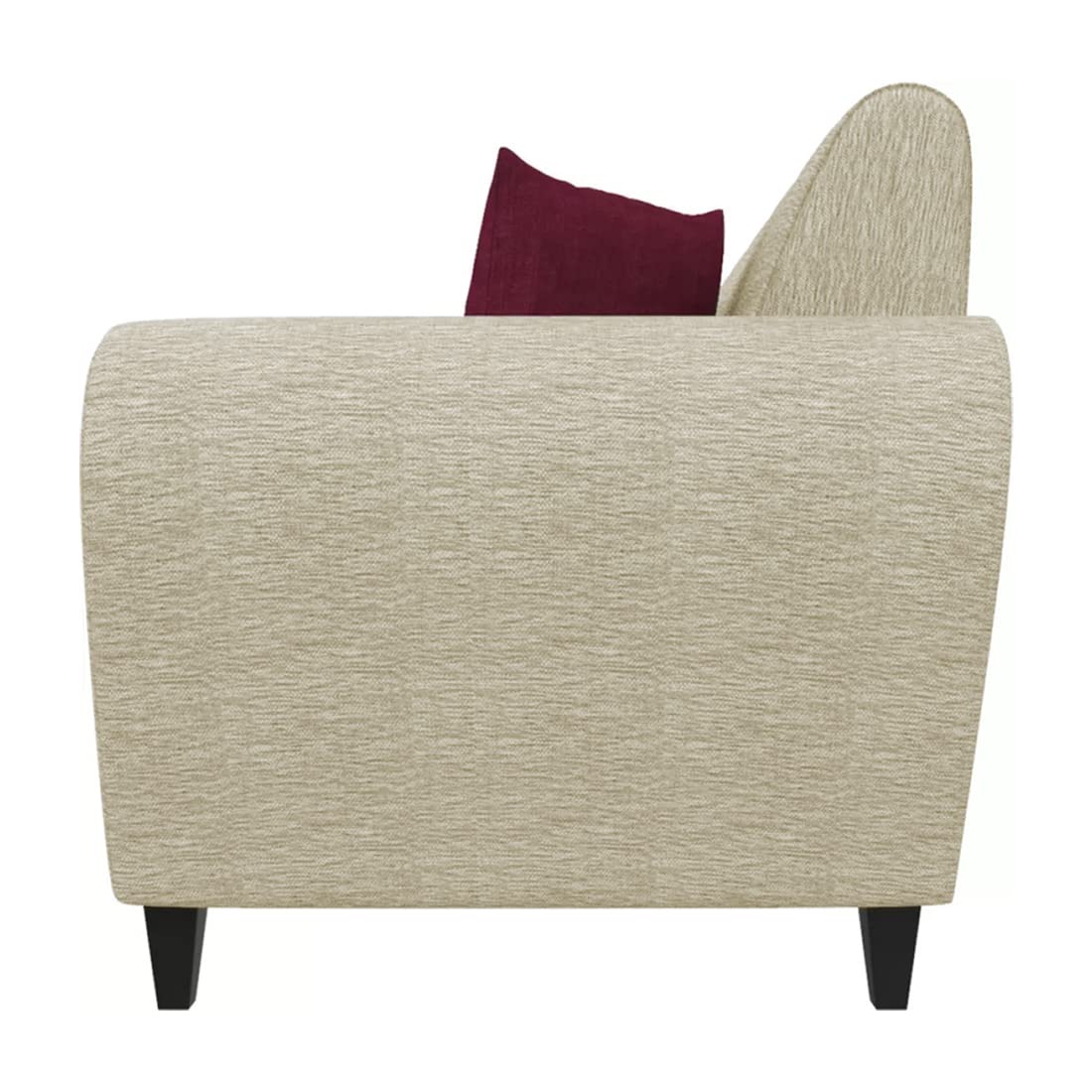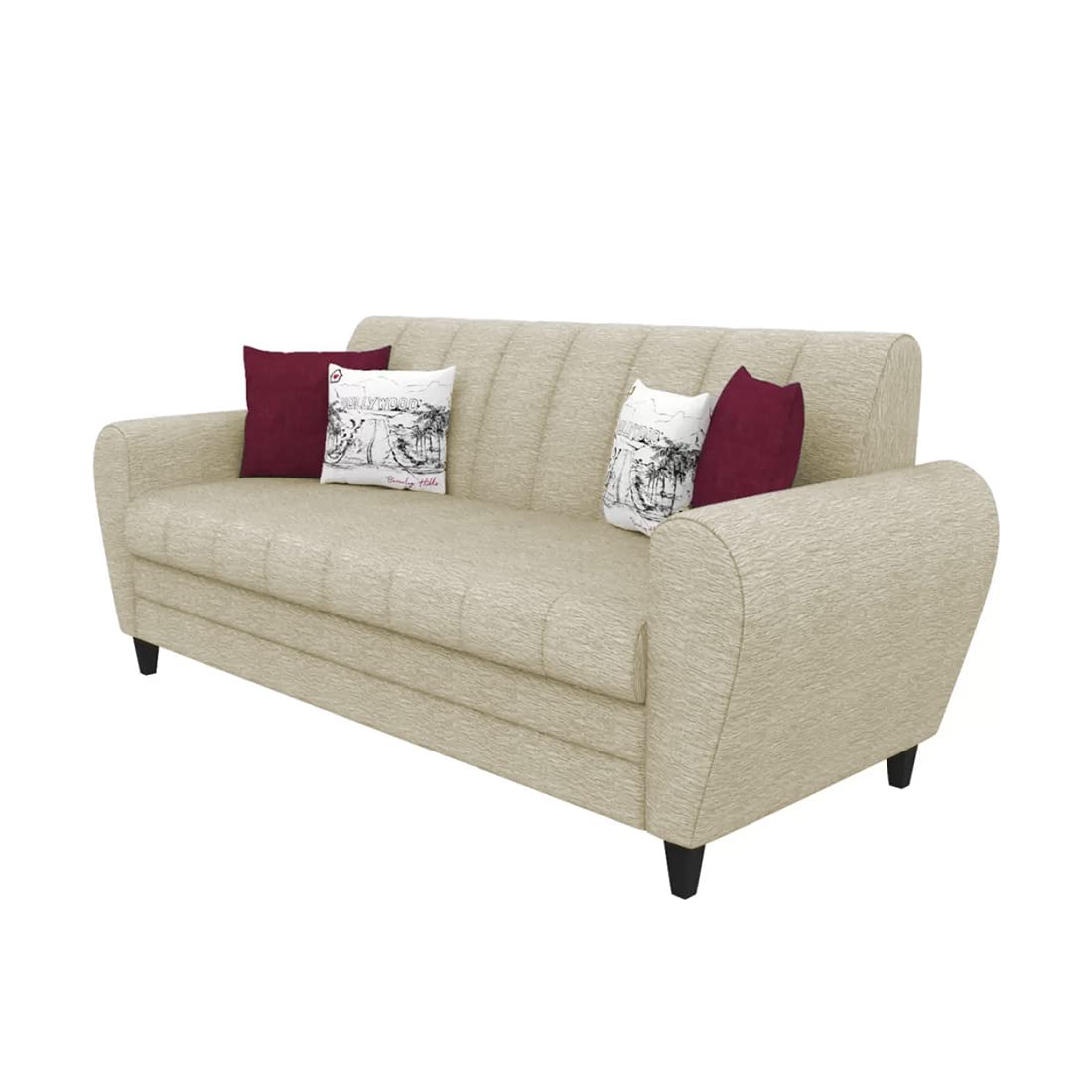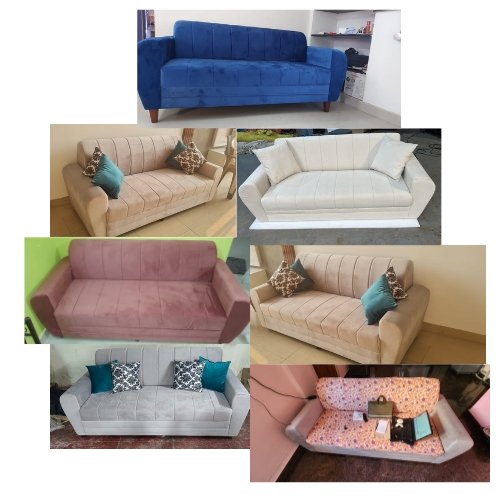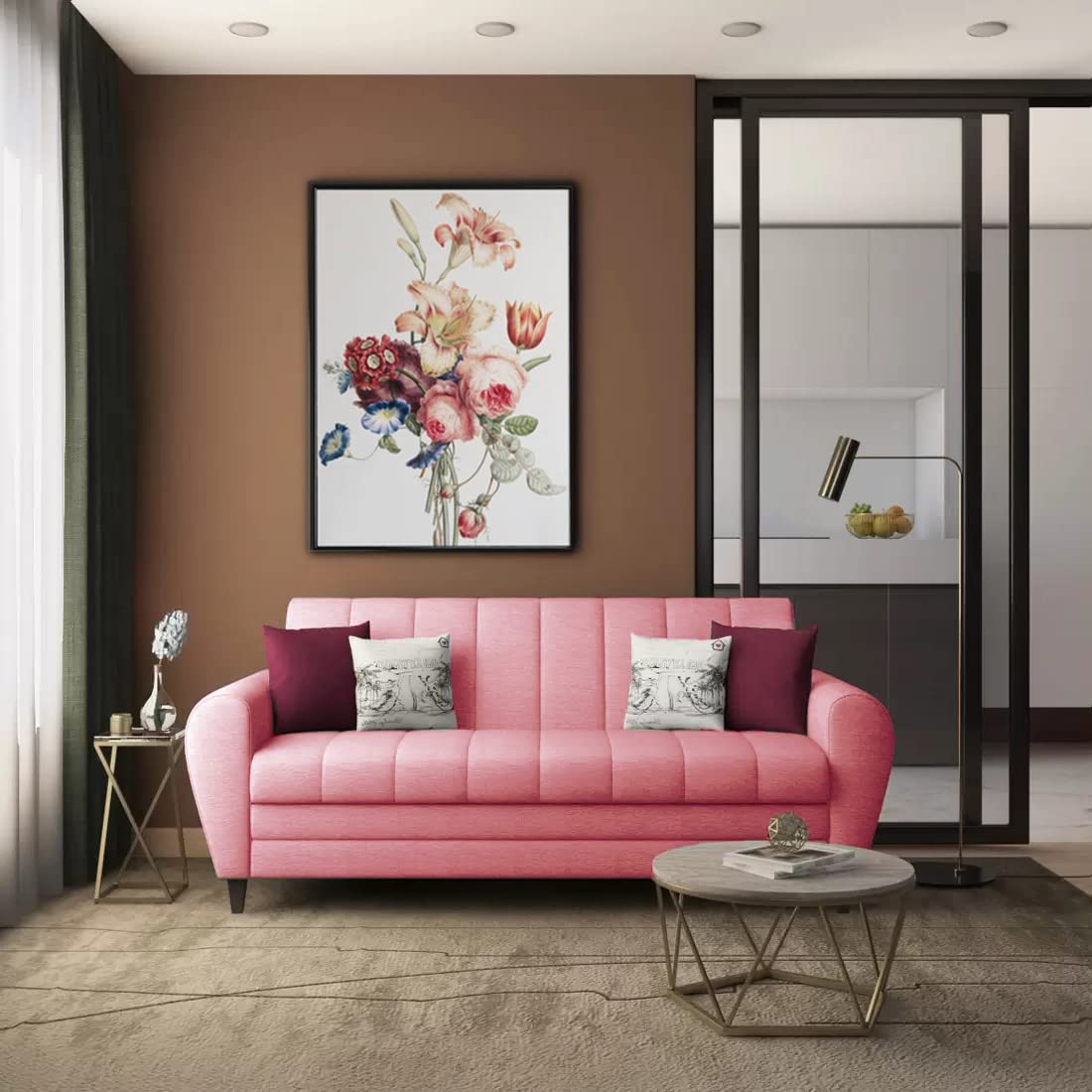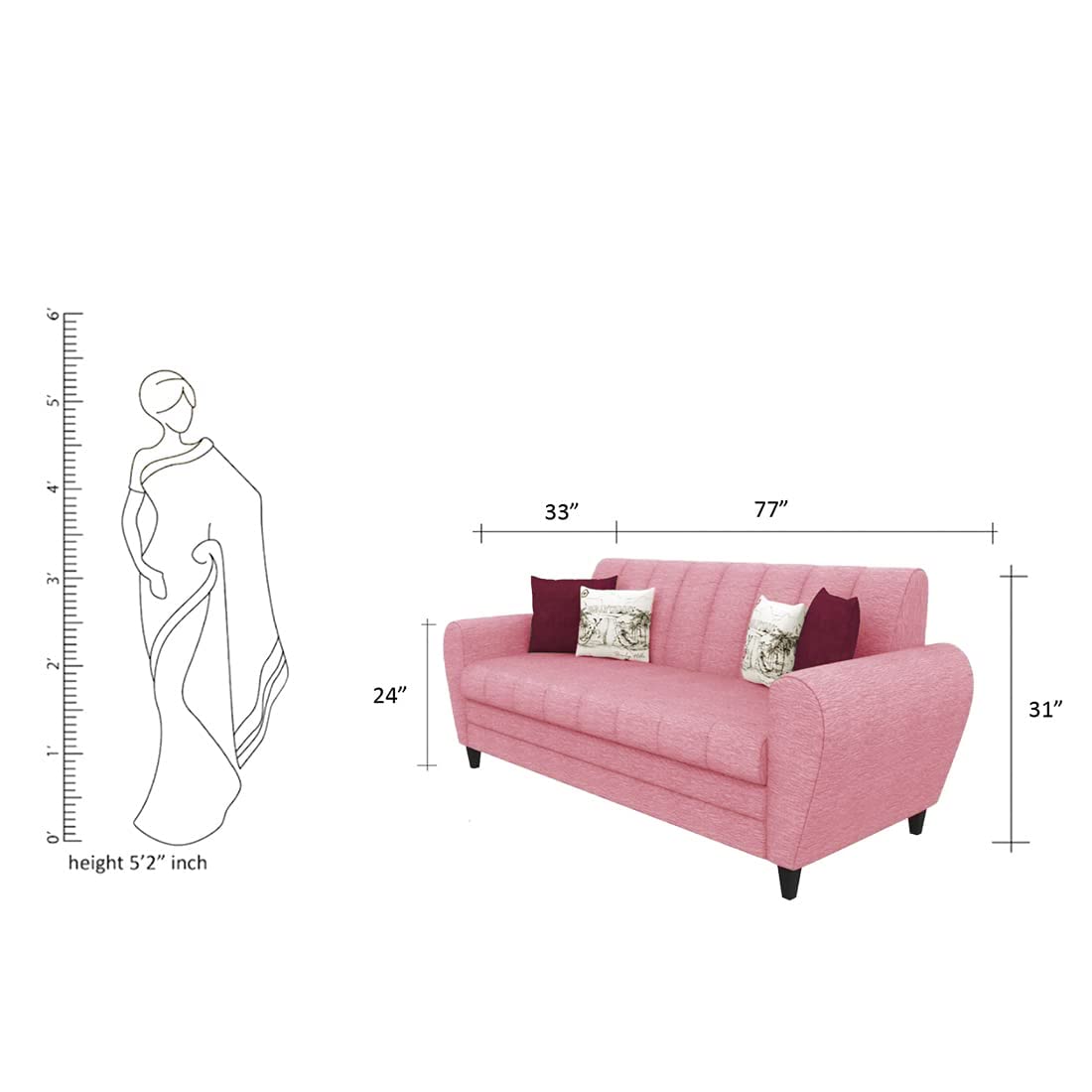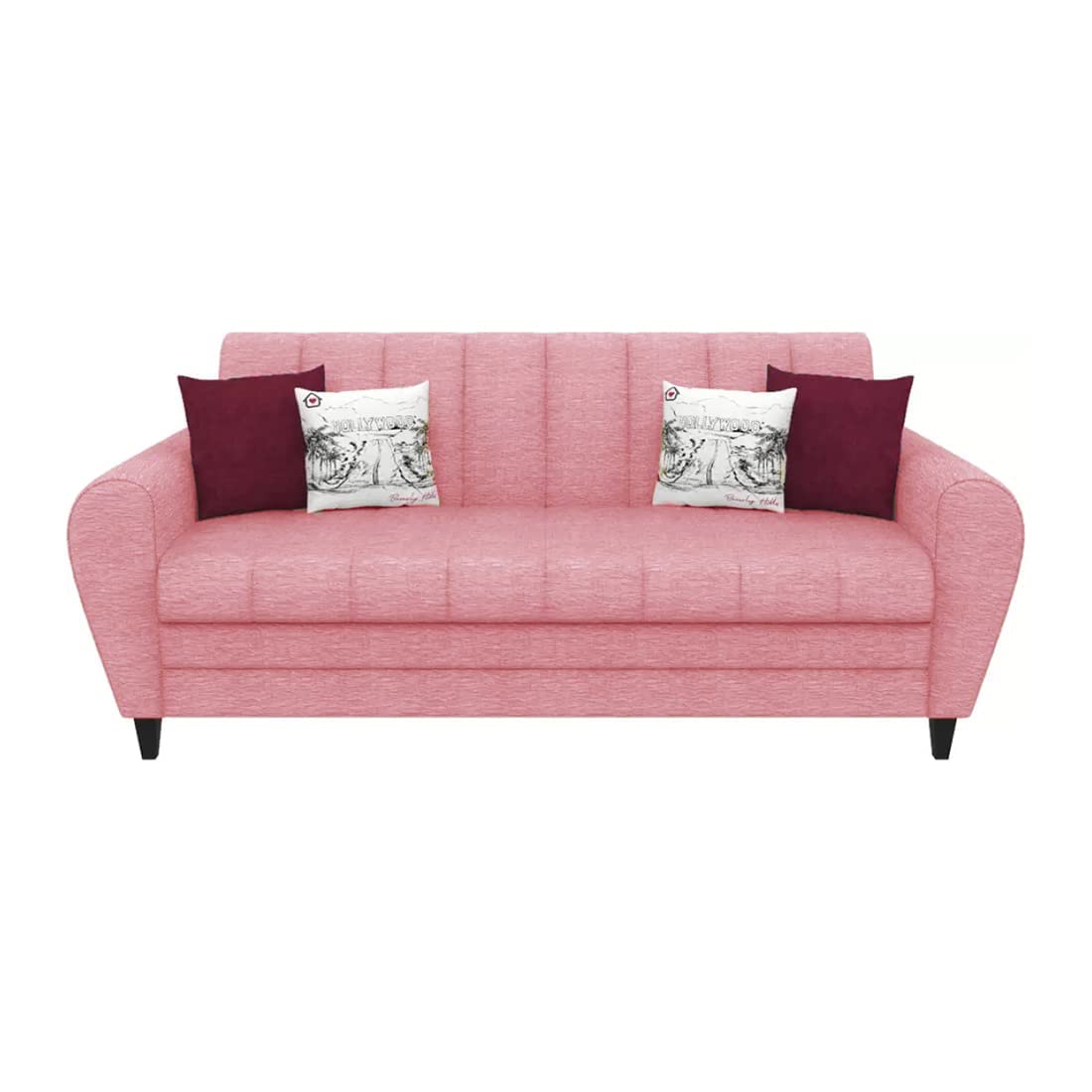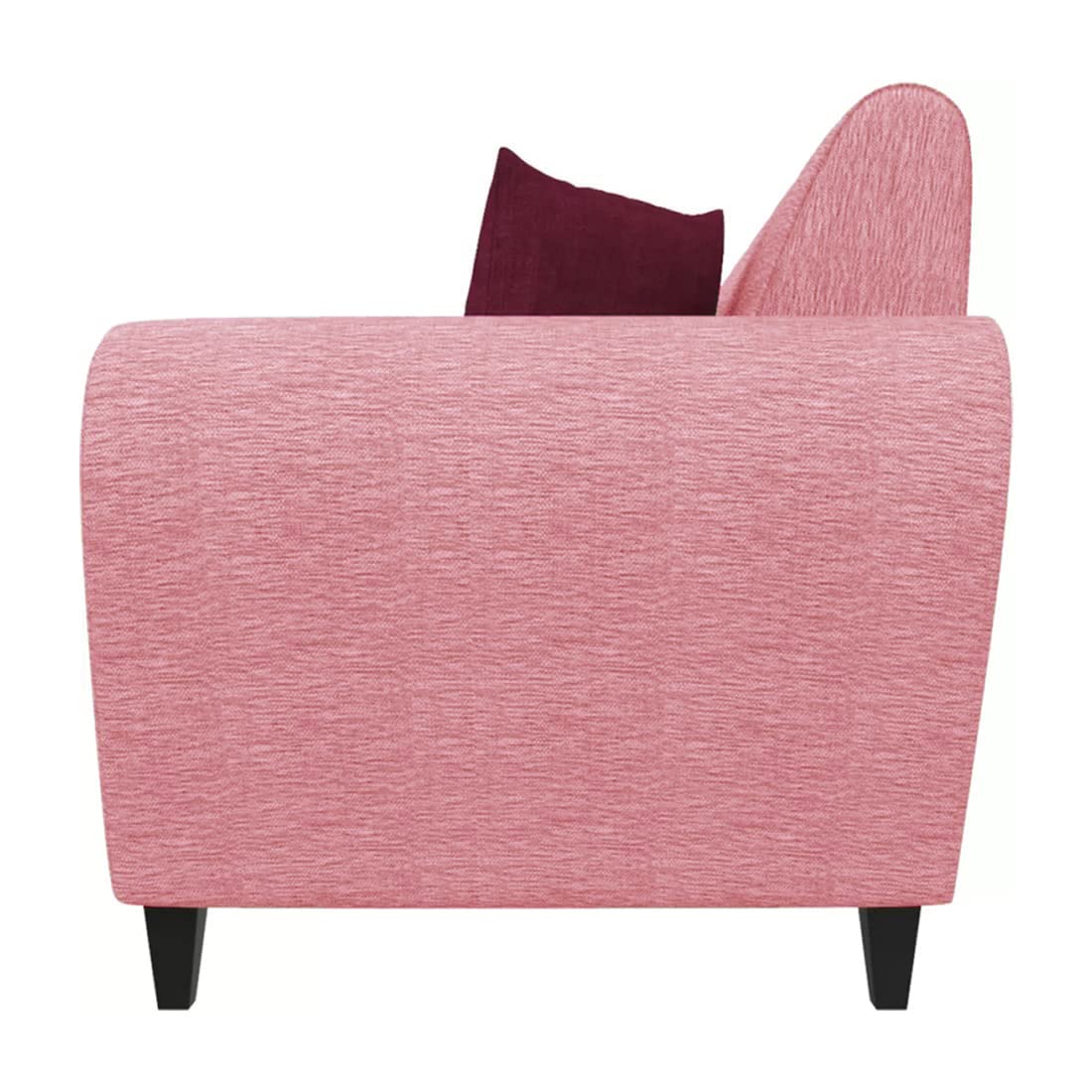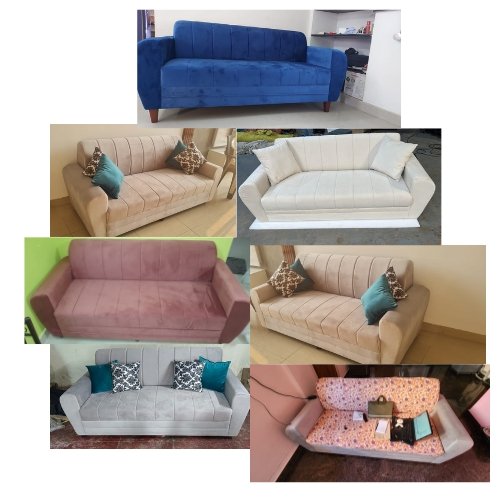 Description
Introducing the Bali 3 Seater Fabric Sofa with 2 Cushions – where comfort meets style seamlessly. Crafted with precision, this 3 seater fabric sofa is designed to elevate your living room decor. The inclusion of two cushions adds a touch of coziness and charm, creating an inviting atmosphere for relaxation.
The Bali 3 Seater Fabric Sofa is not just furniture; it's a statement piece. Immerse yourself in the plush comfort of premium fabric upholstery, carefully chosen for its durability and luxurious feel. The addition of two cushions enhances both the aesthetics and comfort, making it the perfect spot for lounging or entertaining guests.
Upgrade your living room effortlessly with the Bali 3 Seater Fabric Sofa with 2 Cushions – a perfect blend of comfort and style for your home.
Torque India brings you a modern and comfortable sofa set for your living room. If we care to talk about comfort, then how can we miss Sofas? The most charming addition to your space, Wooden Sets not just adds glamour to your rooms but also brings you the gateway to ultimate relaxation.
DIRECT FROM FACTORY - No Wholesaler and retailer margins. It is easy and sensible to purchase directly from a manufacturer and get the same quality assurance at less than a fraction of the brand selling price. Each set of Furniture has a premium finish and elegant look to complement your exquisite taste of yours.

3 Seater Fabric Sofa PRODUCT FEATURES:
1) Leather / Fabric - Fabric Sofa.
2) 1, 2, 3, 4, 5 ,6 seater - 3 seater sofa.
3) Sofa Set Configuration: 3 Seater Sofa.
4) Frame Material: Wooden.
5) Simple / Modern: Modern.
6) Preferred Usage: Living rooms, Hall, and other Indoor rooms.
7) Origin: Made in India.

3 Seater Sofa with Cushions PRODUCTS DETAILS:
1) 3 seater sofa, Dimensions - W 77 x D 33 x H 31 inches.
2) Fiber-filled backrest for additional comfort.
3) Premium Fabric has passed 10+ quality tests; has high tensile strength, does not lose color while rubbing, and is pilling resistant.
4) Made with Solid wood frame and high density foam; durability-tested with 110 kg on individual seats.
3 Seater Sofa with 2 Cushions WARRANTY DETAILS:
1 Year Limited Brand Warranty for Manufacturing Defects only.
Before placing an order please make sure that the product can be entered easily into your home. Please expect an unevenness of up to 5 mm in the product due to differences in surfaces and floor levels. (In case the absence of service lift product will be delivered to ground floor only)
DURABILITY AND COMFORT ASSURANCE:
Web suspension for back-rest and hand-rest that provides extra comfort. Webbing belt support at seat construction provides durability and high-density foam will provide comfort.
LEGAL DISCLAIMER:
1) The color of the product may vary slightly from the picture displayed on your screen this is due to lighting, pixel quality and color settings.
2) Accessories shown in the image are only for representation and are not part of the product.
3) It will get soft after uses of 10 to 15 days.
4) With time solid woods are encountered by minor cracks, called as checks, which are not included in faults and warranty as these checks do not hamper the life of a product.
Customer Reviews
Delivery on time & product is good in this price
Delivery is fast, but not received 2 cushions with sofa, as mentioned in there headline..
Expensive
Beautiful sofa! We bought this for my daughters first apartment and couldnt be happier!
Tailored Comfort
Product is really nice & really worth it .
Elevated Elegance
This 3-seater sofa set is a great addition to my home
Timeless Classic
I am very happy to get a good quality product for the money spent.....