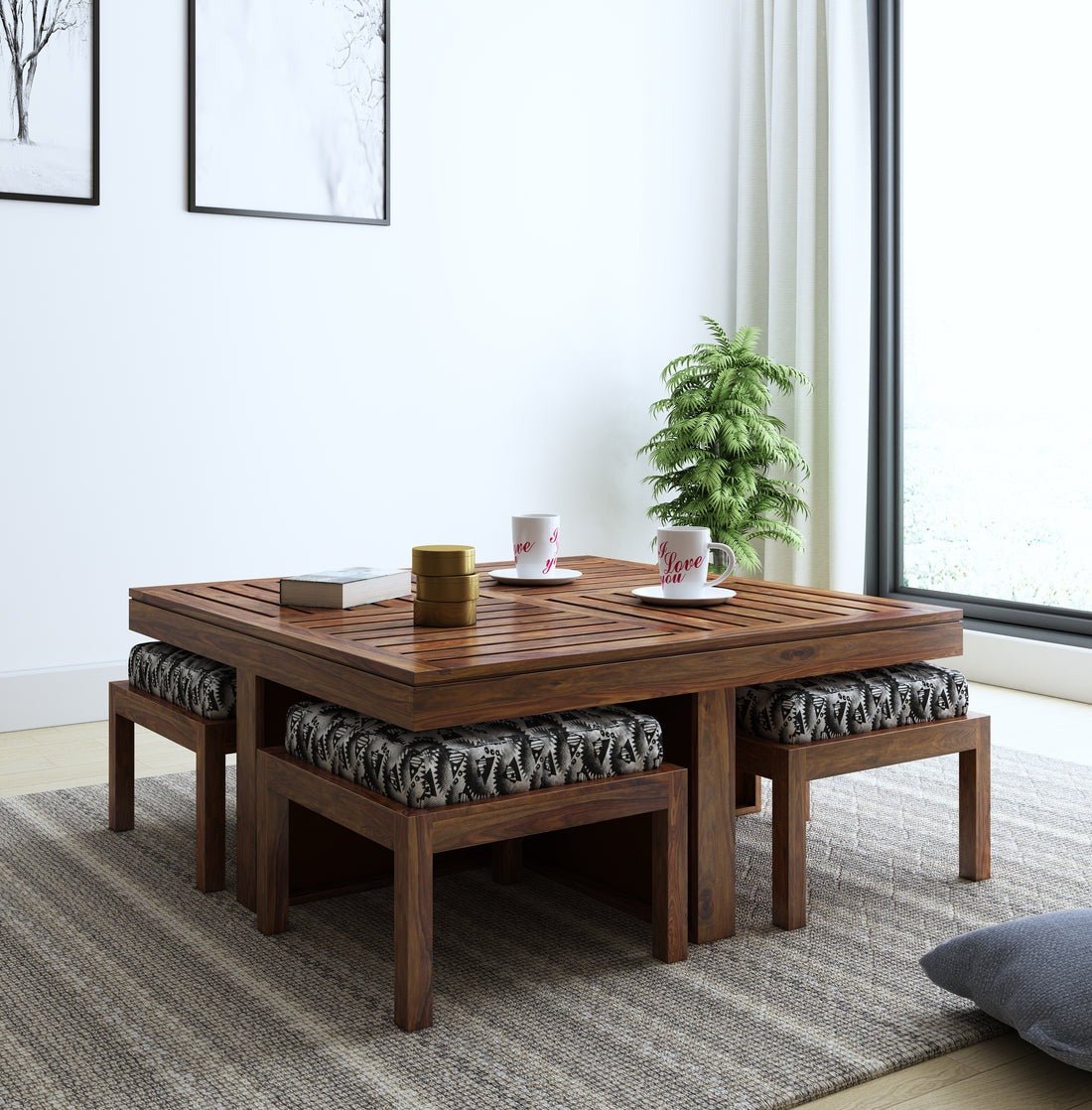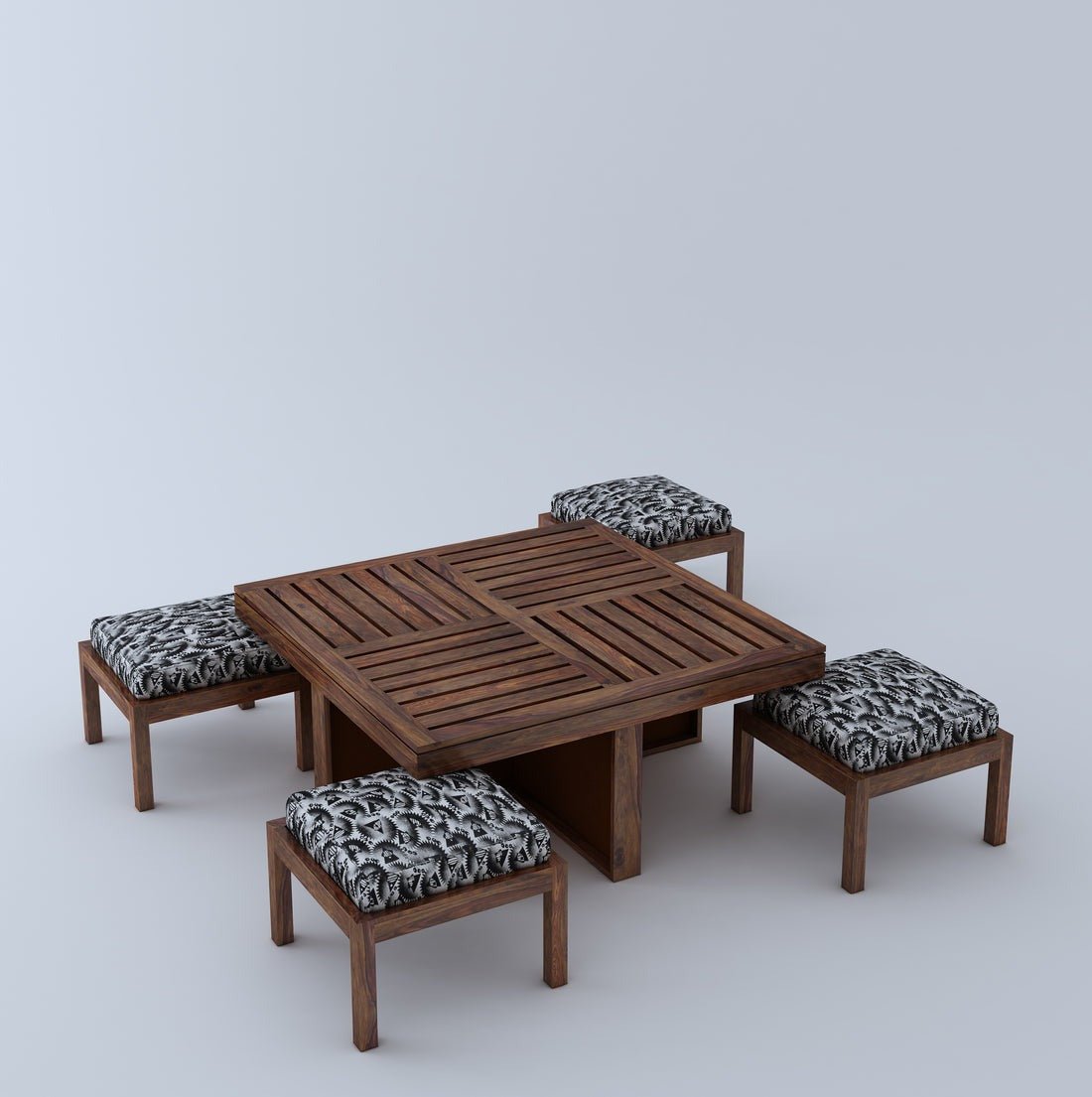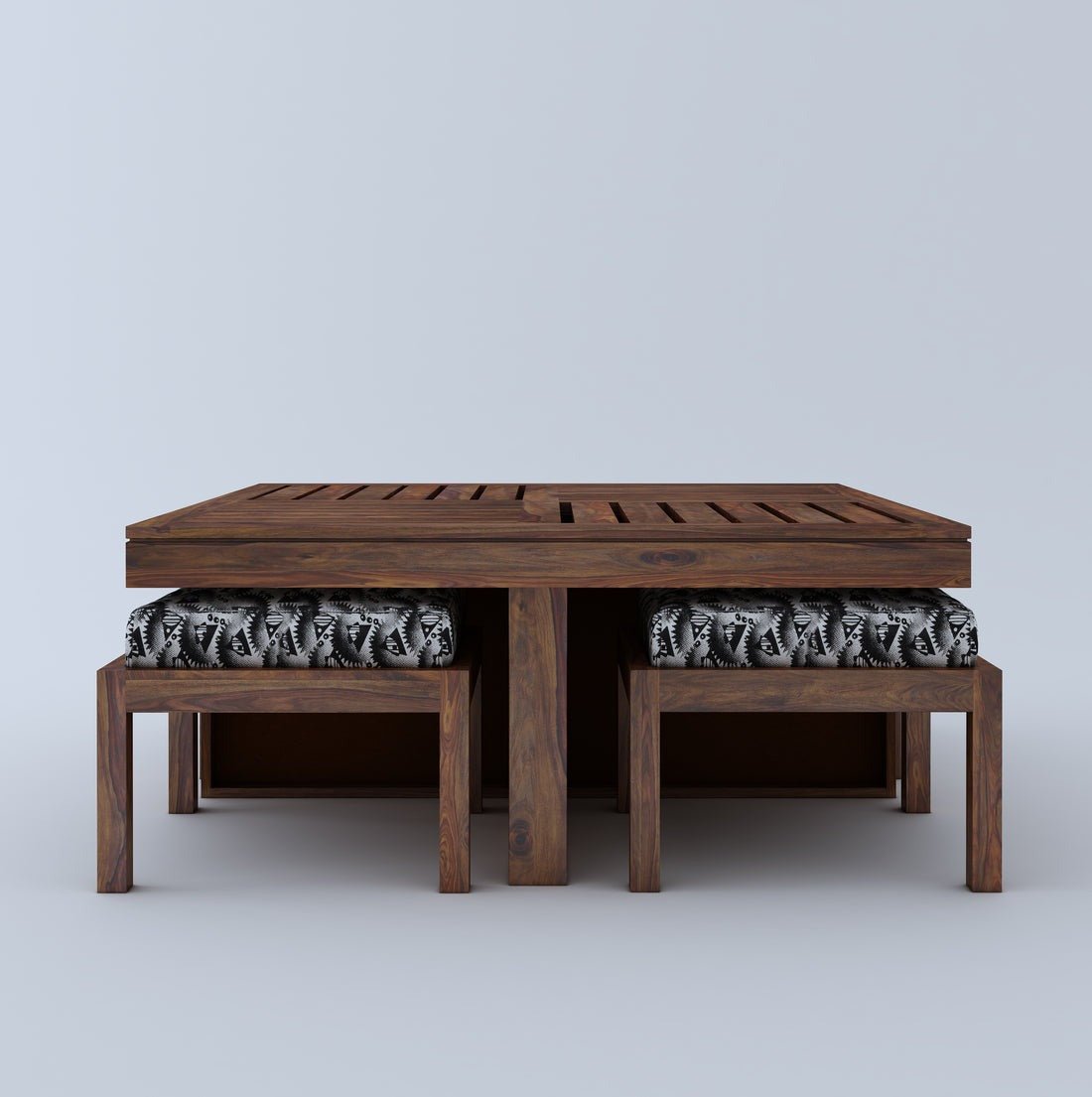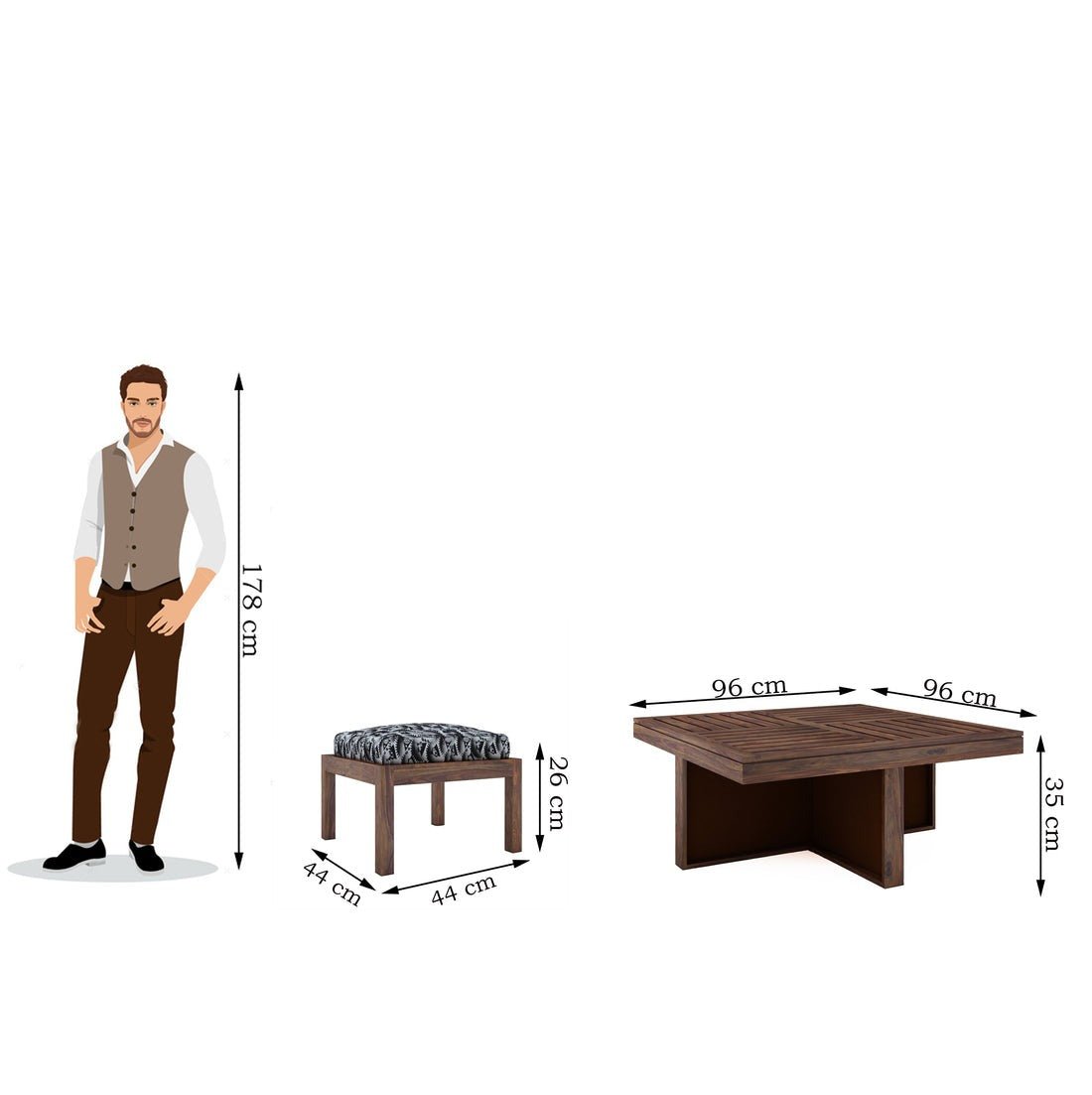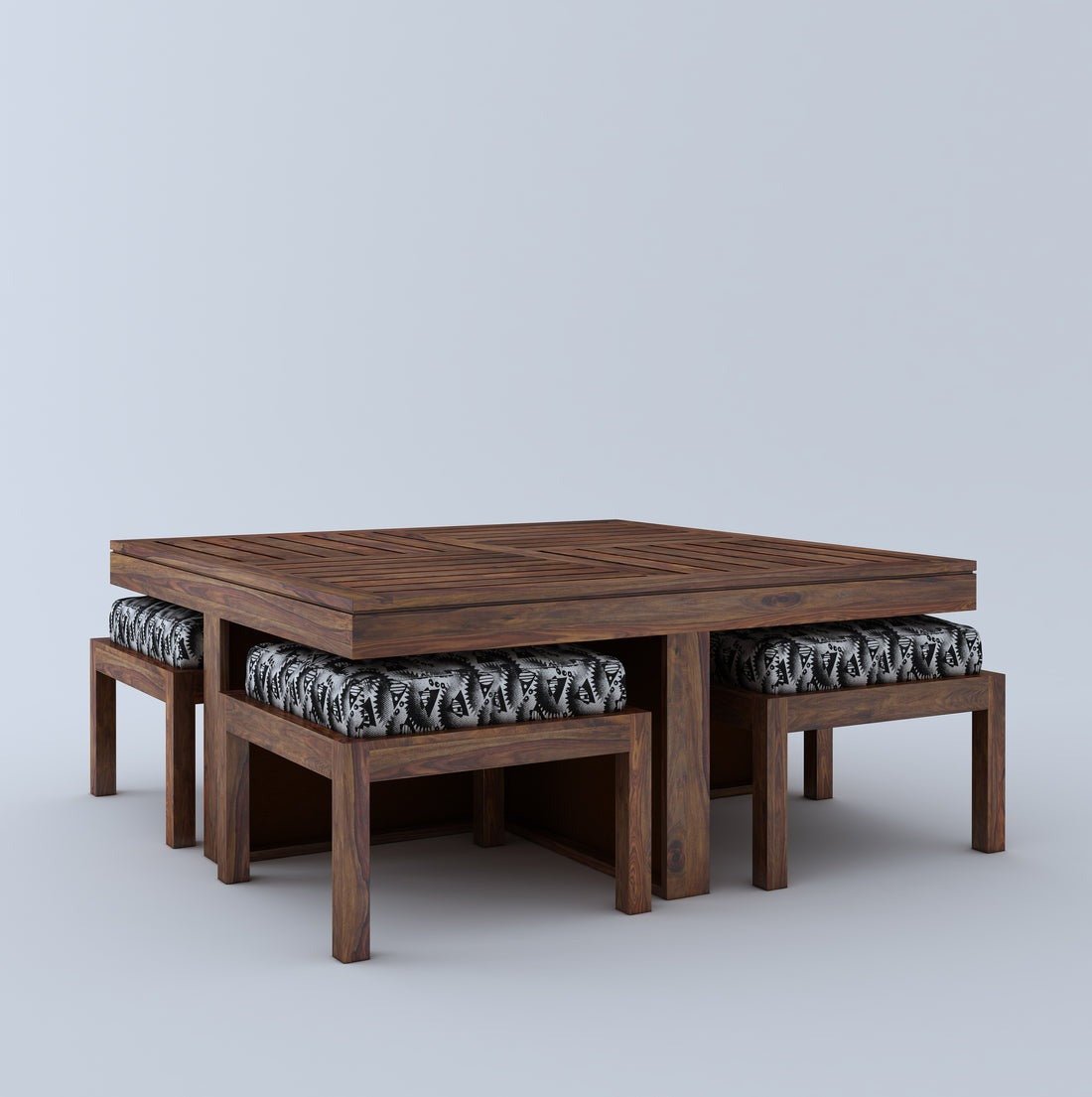 Description
Elevate your living room with the Avian Solid Wood Coffee Table Centre Table, a masterpiece of design and functionality. Crafted with precision, this coffee table is a statement piece that seamlessly combines style and practicality. The inclusion of four seating stools enhances its versatility, making it an ideal addition to modern living spaces.
The Avian Solid Wood Coffee Table features a timeless design that captivates with its elegance. The solid wood construction ensures durability and longevity, providing a sturdy foundation for daily use. Its spacious tabletop offers the perfect surface for decor, beverages, or a cozy evening of board games.
The unique design of this Coffee Table Centre Table with 4 Seating Stool adds a touch of sophistication to your living room, creating a focal point for gatherings and relaxation.
Solid Wood Coffee Table Centre Table With 4 Seating Stool Coffee Table Feature : 
1) Storage: Many coffee tables come with built-in storage options. This can include drawers, shelves, or compartments that allow you to keep items like magazines, books, remote controls, or other small objects organized and within reach.
2) Nested Tables: Nested or stacking coffee tables consist of multiple tables in different sizes that can be arranged together or separately. They offer versatility and can be used as individual side tables when needed.
3) Ottomans or Poufs: Some coffee tables have integrated ottomans or poufs. These are upholstered footrests or seats that can be pulled out from under the table to provide additional seating or a comfortable place to put up your feet.