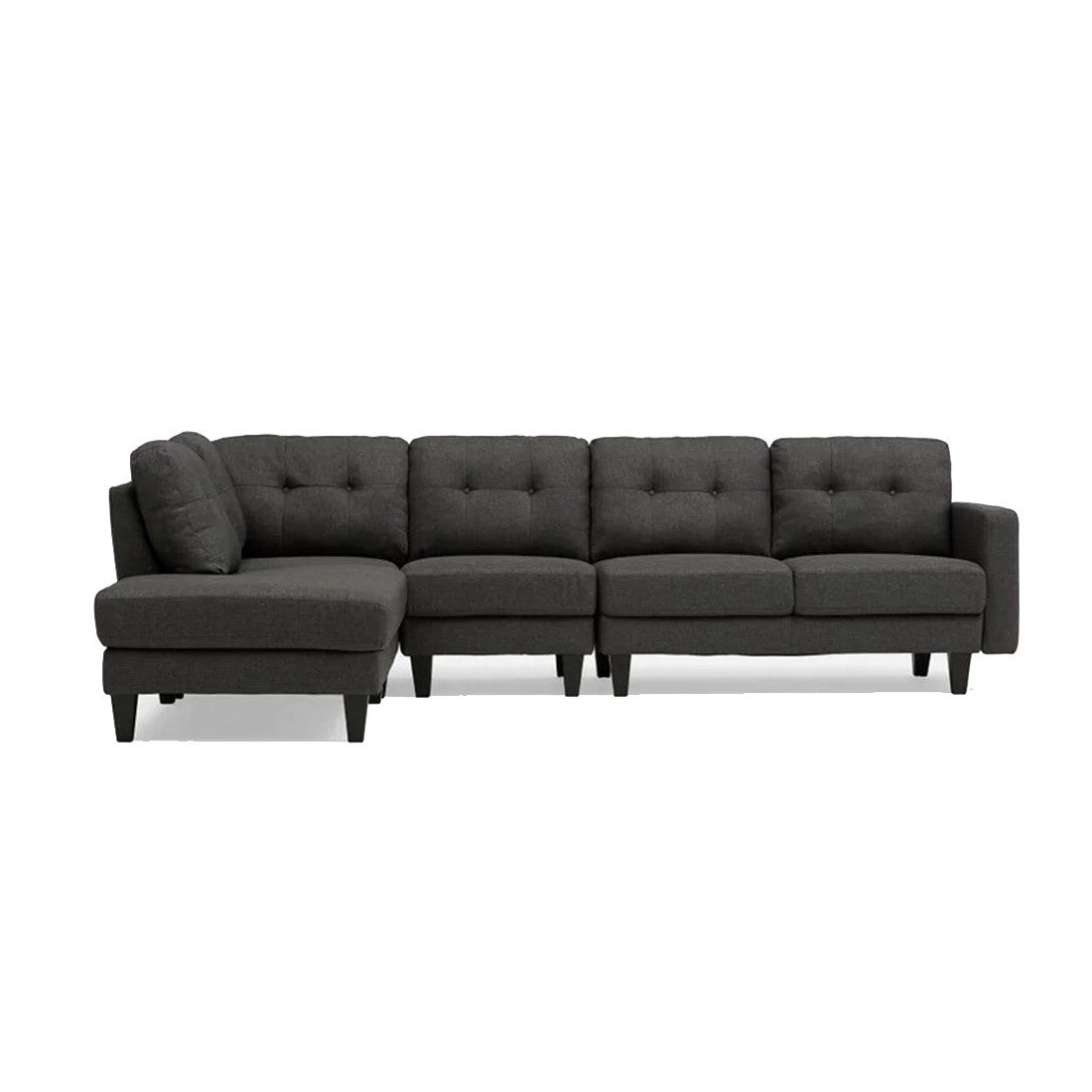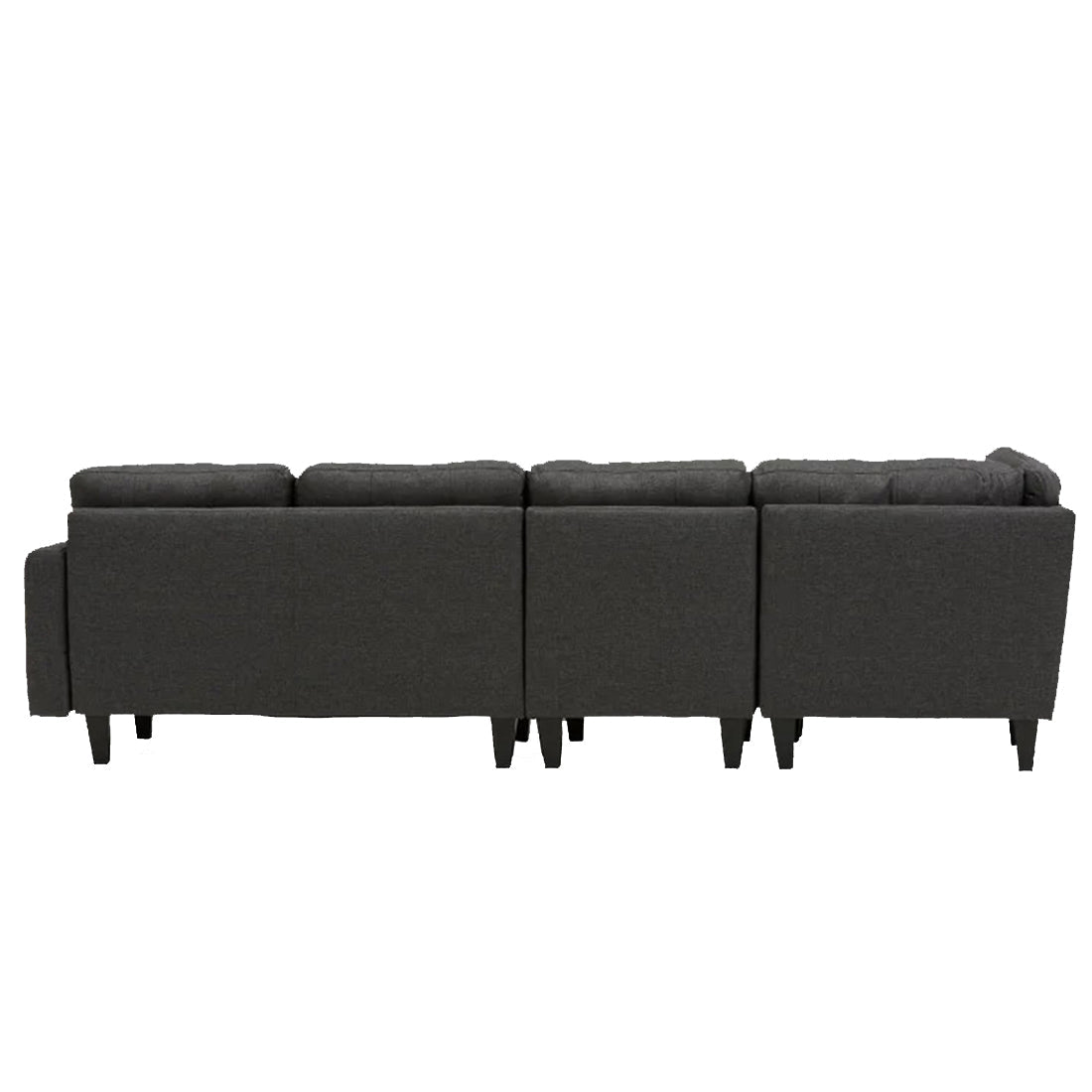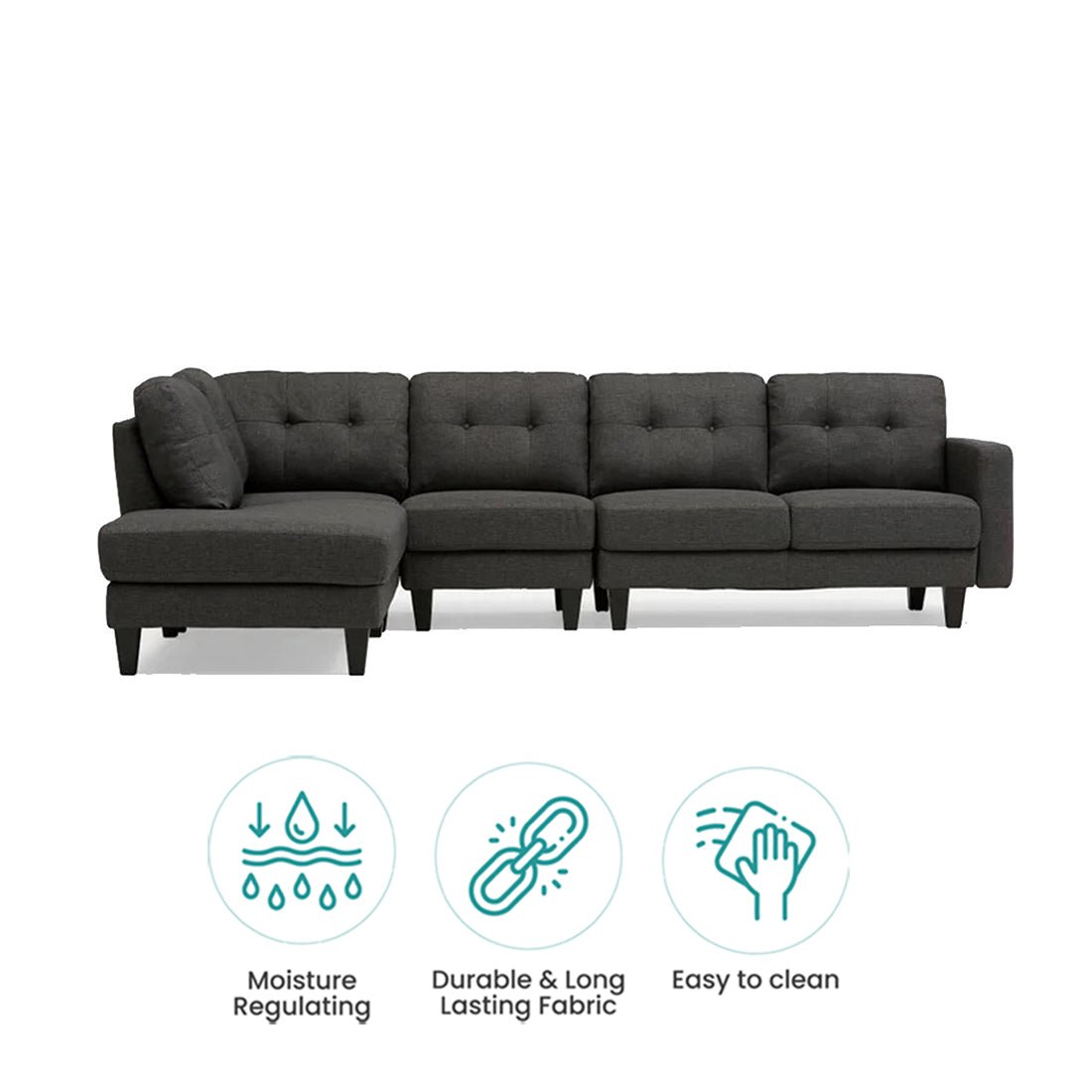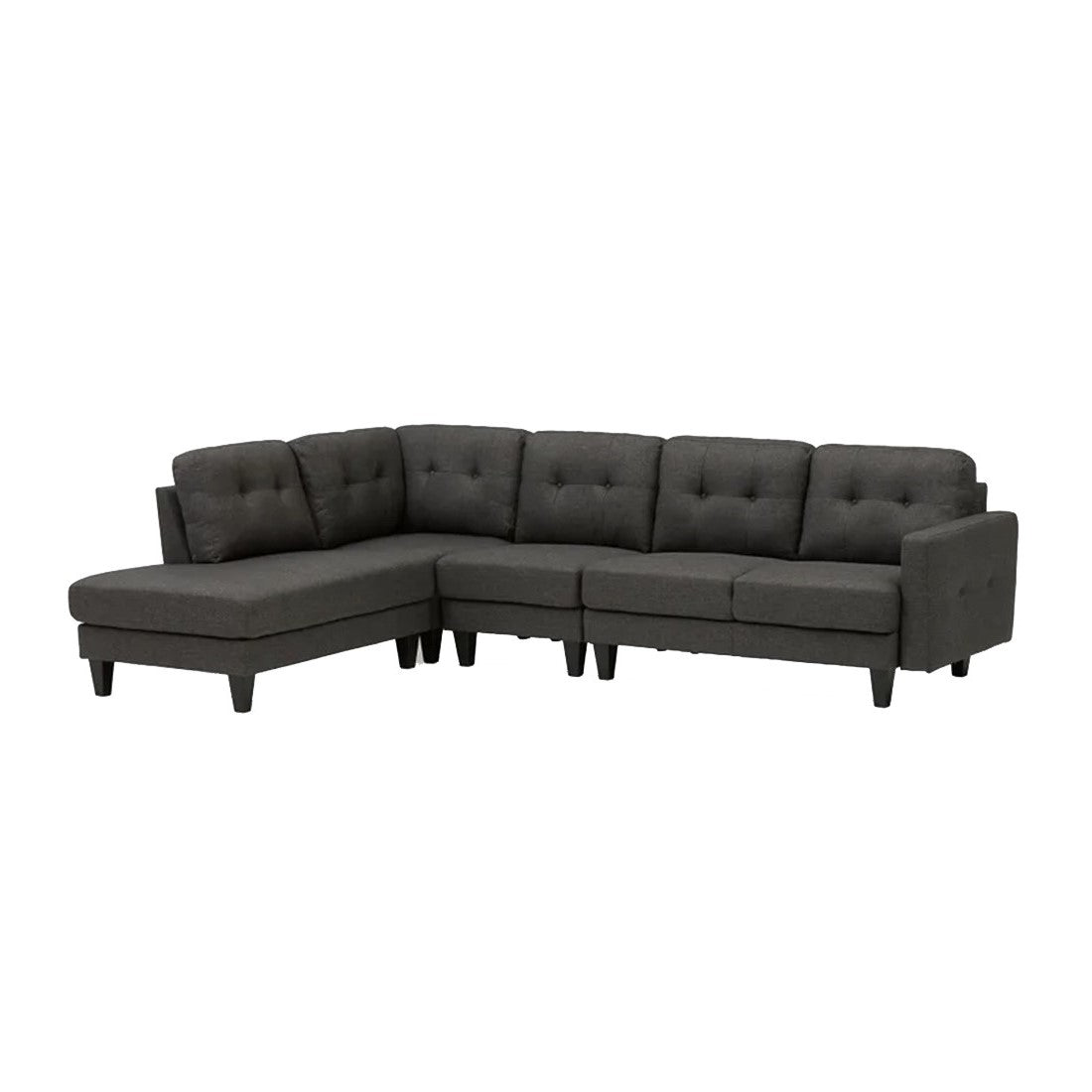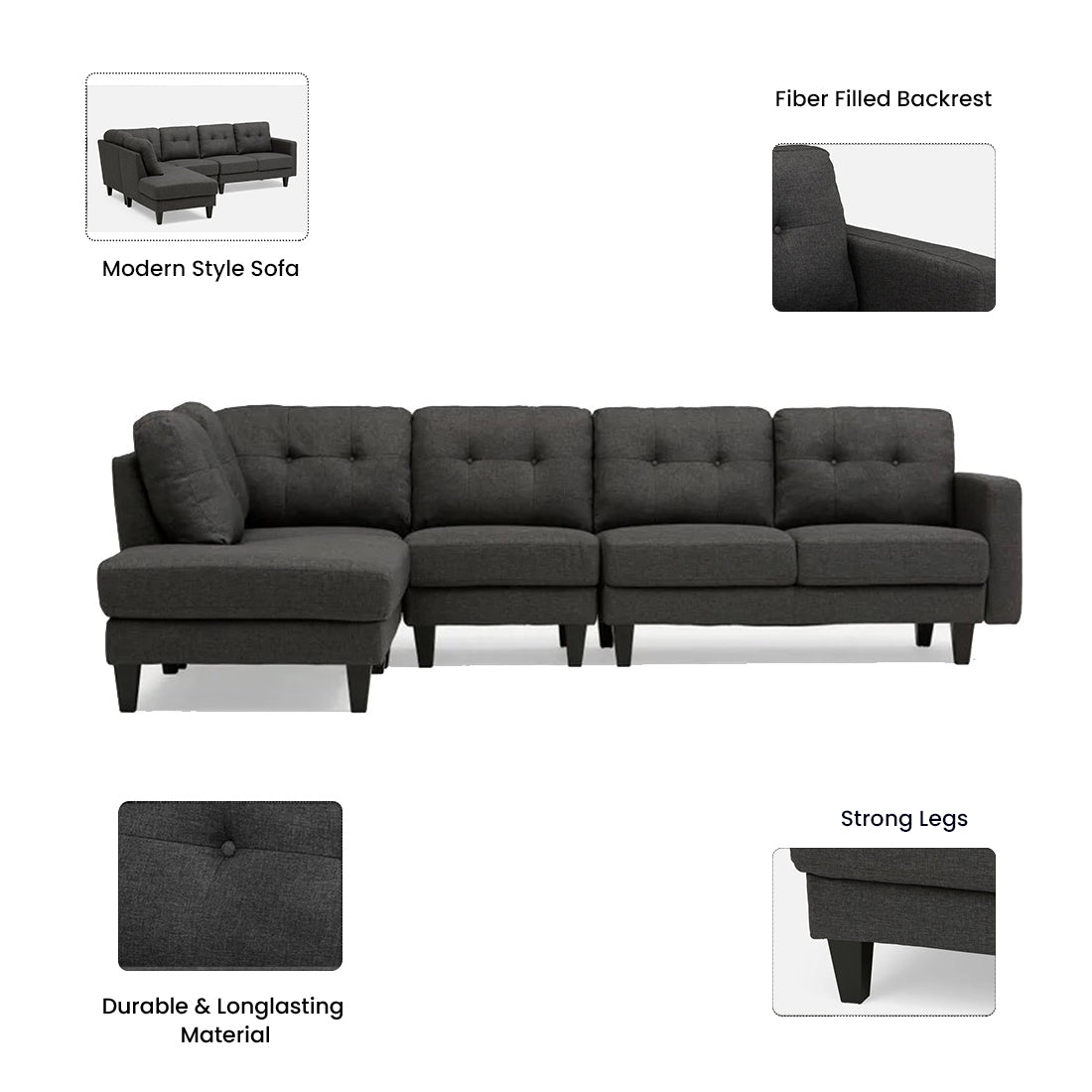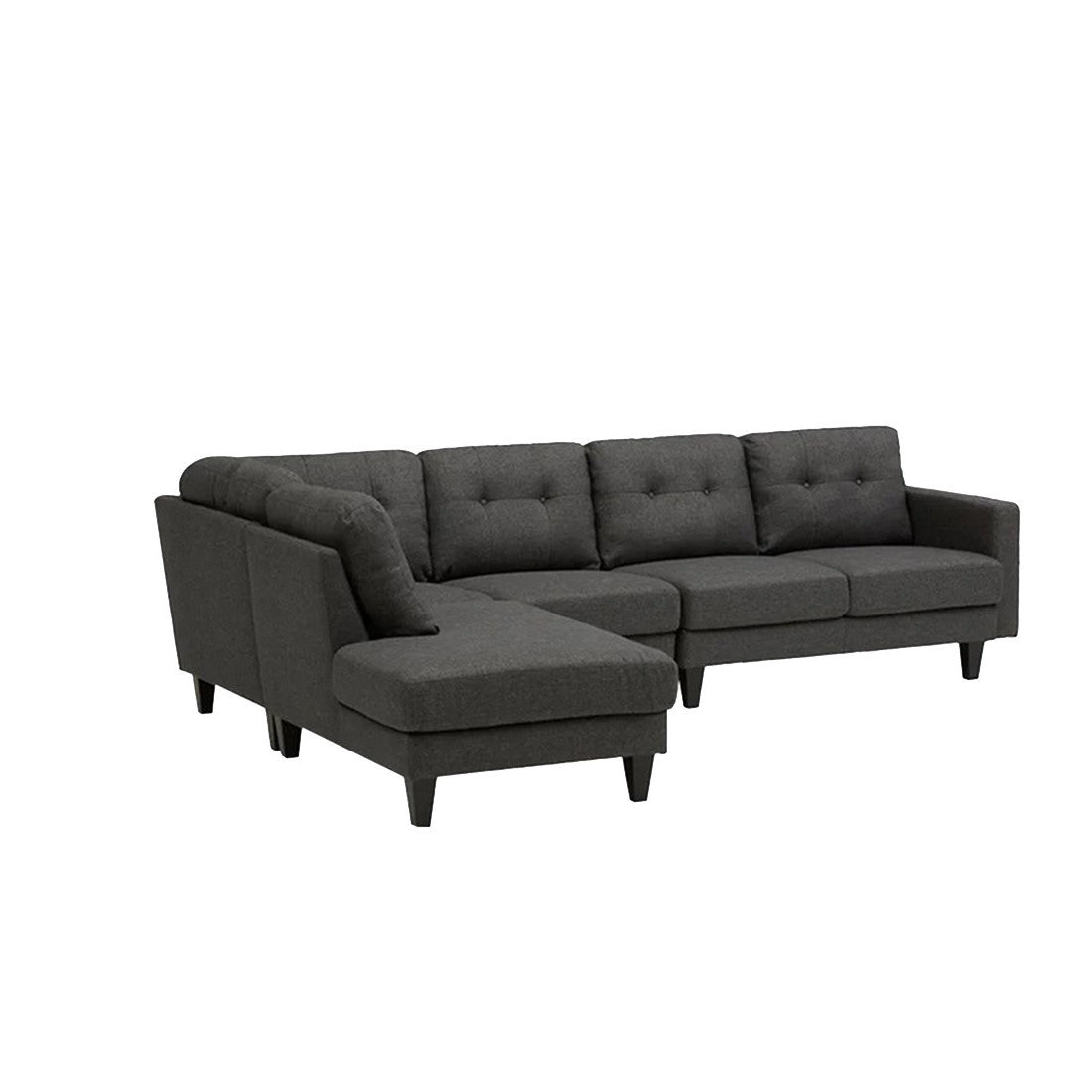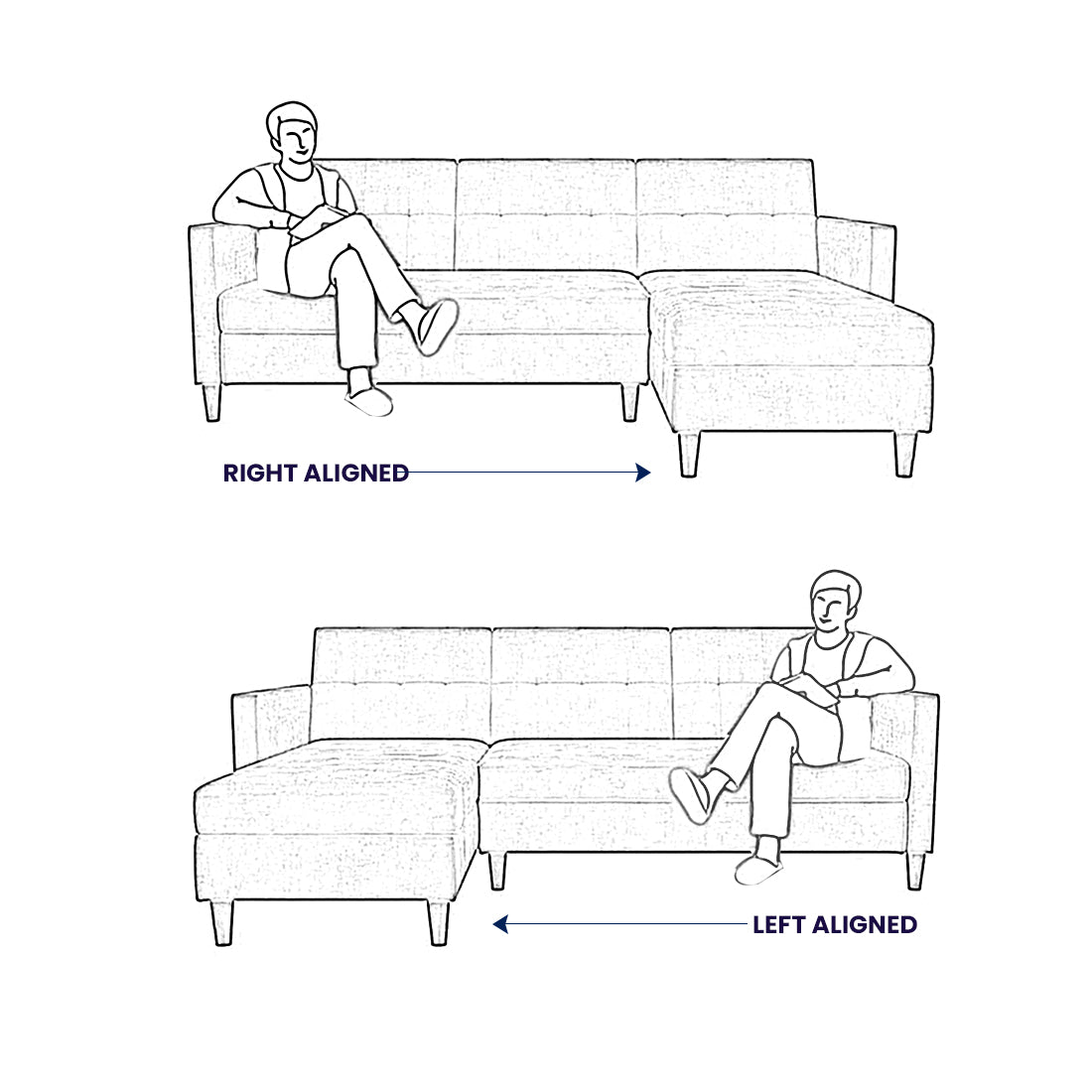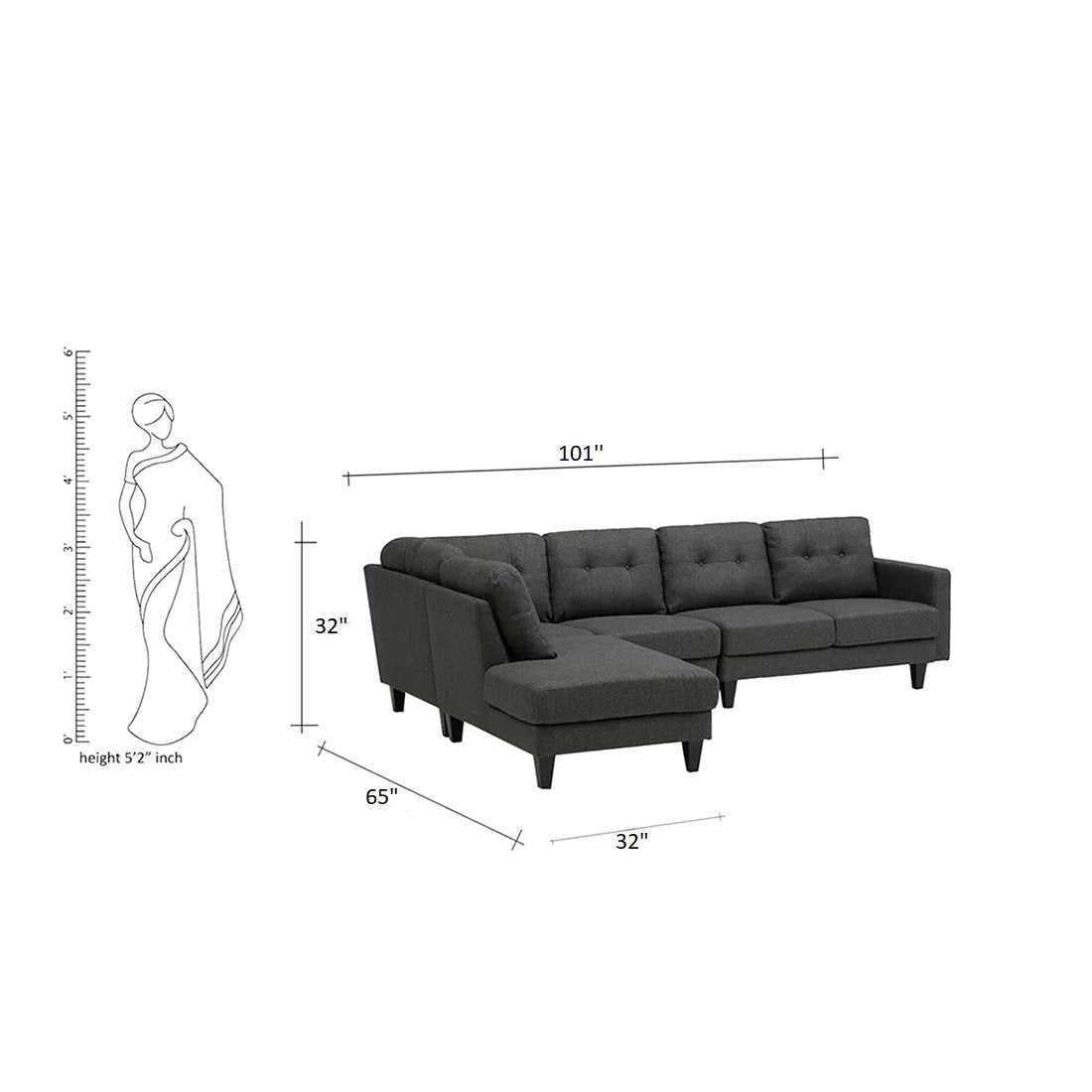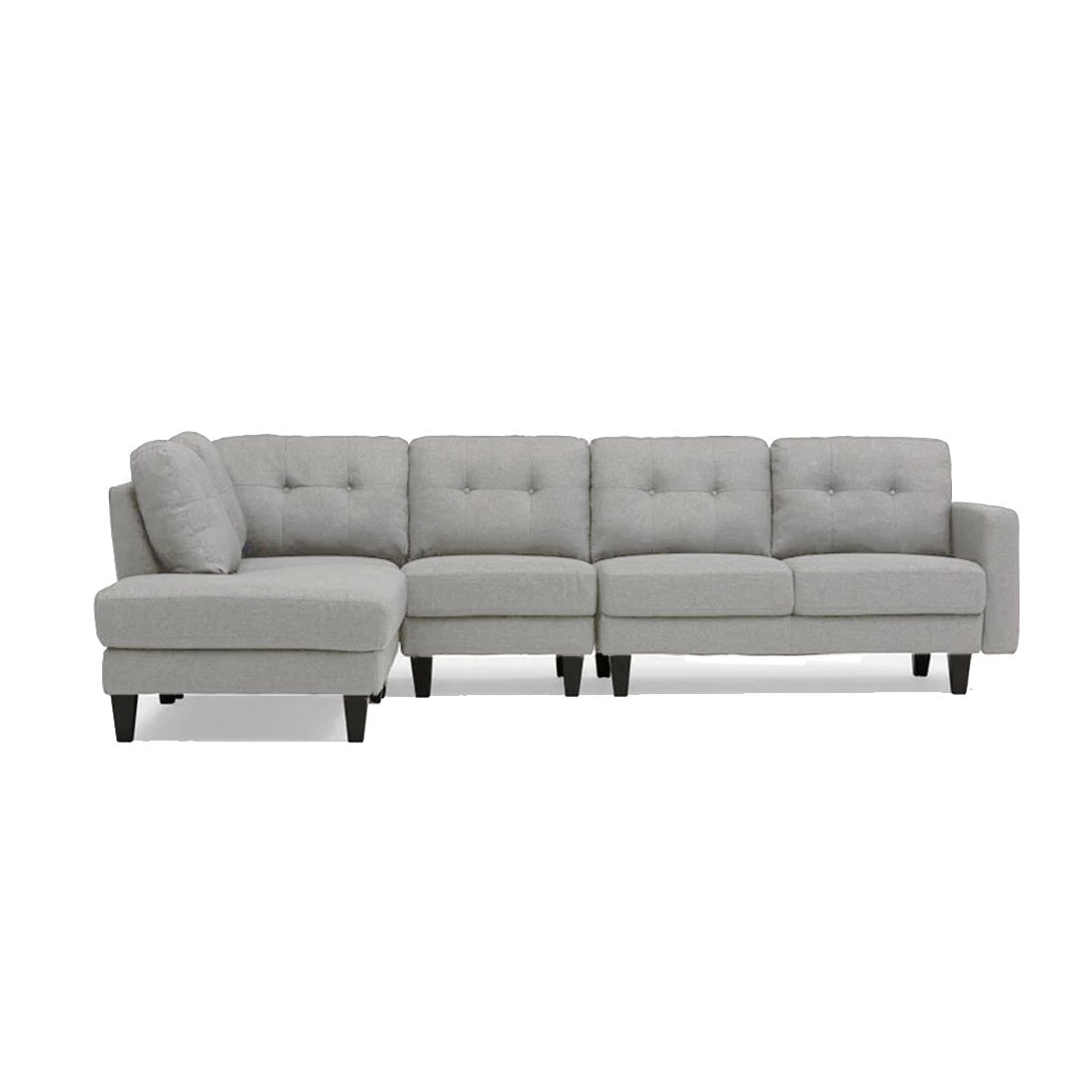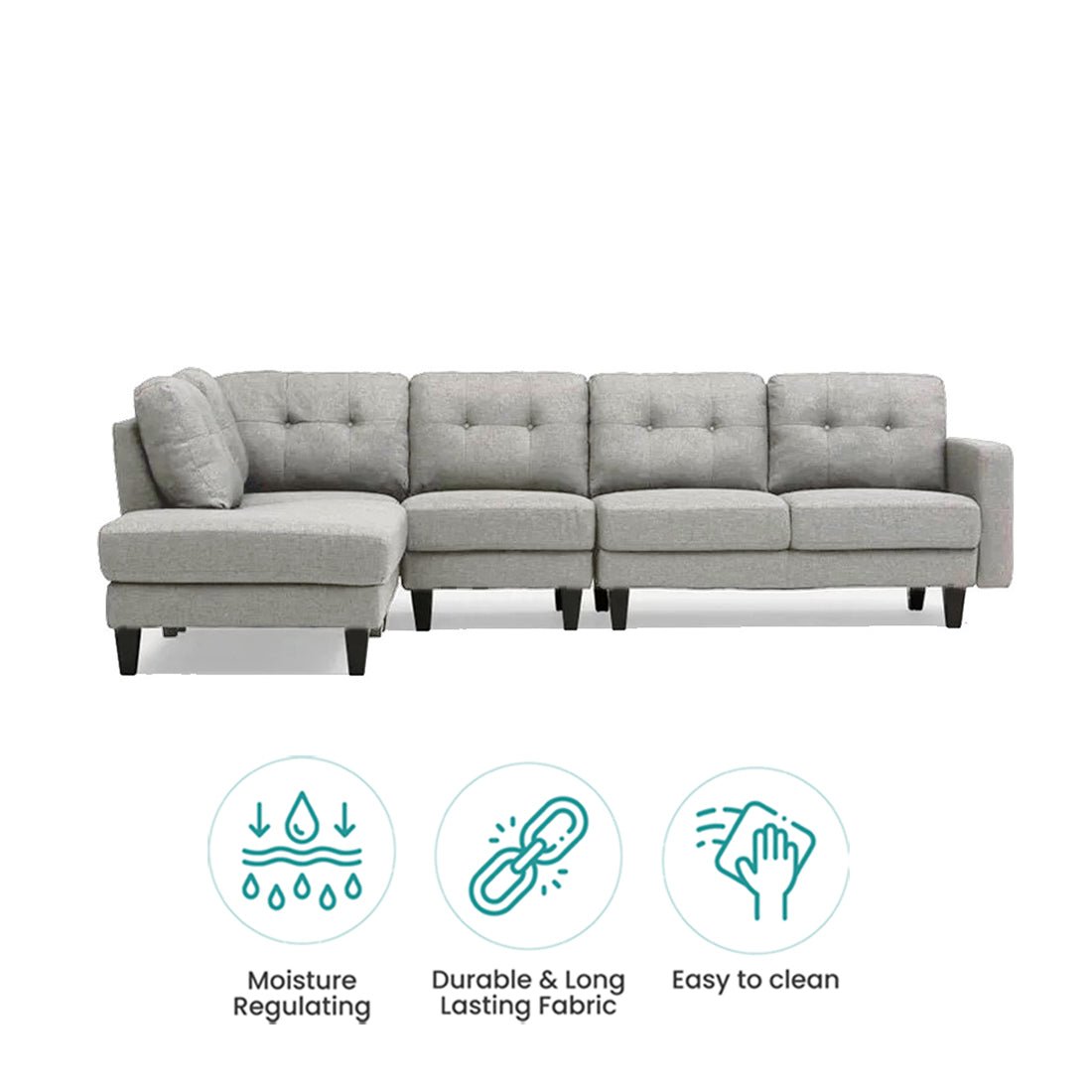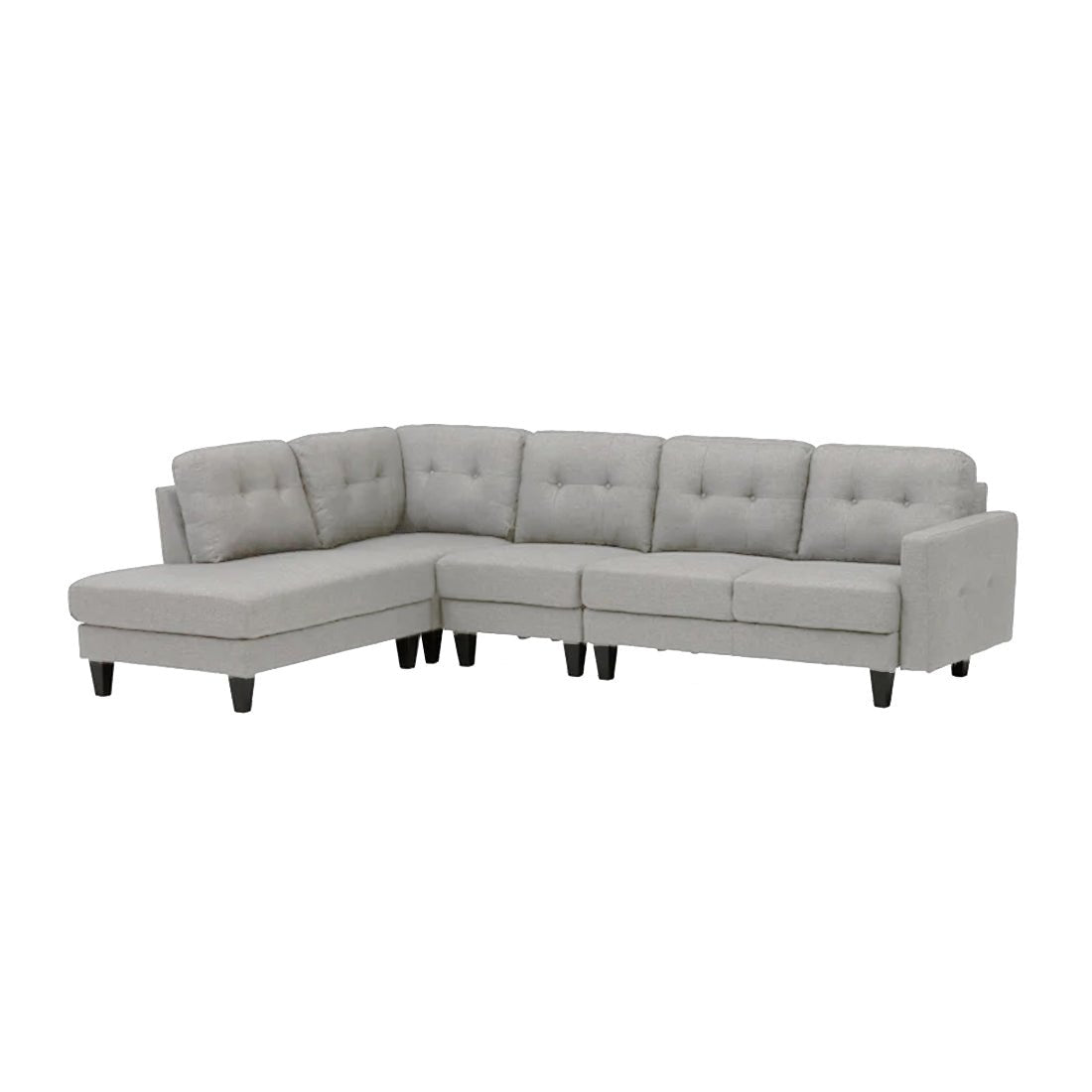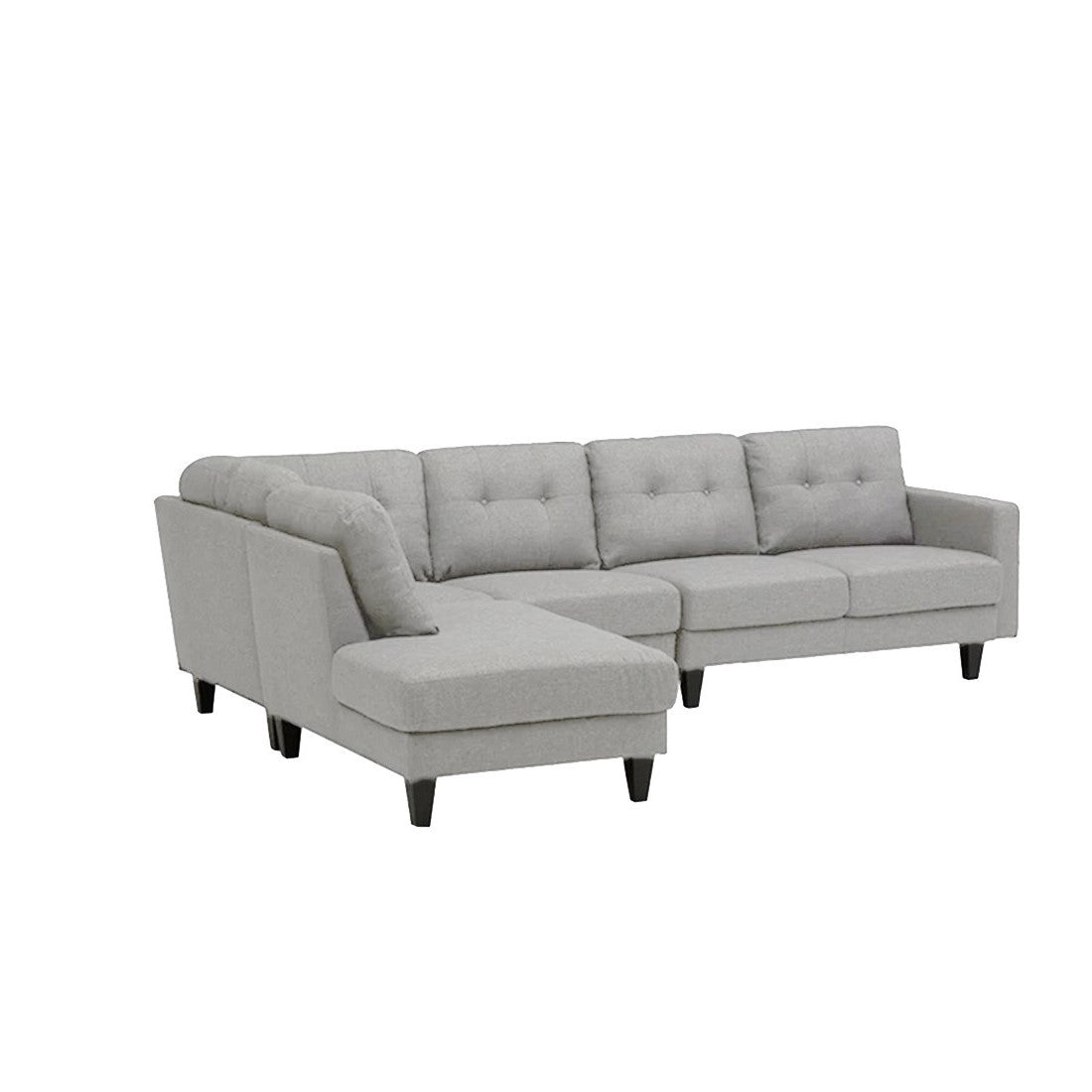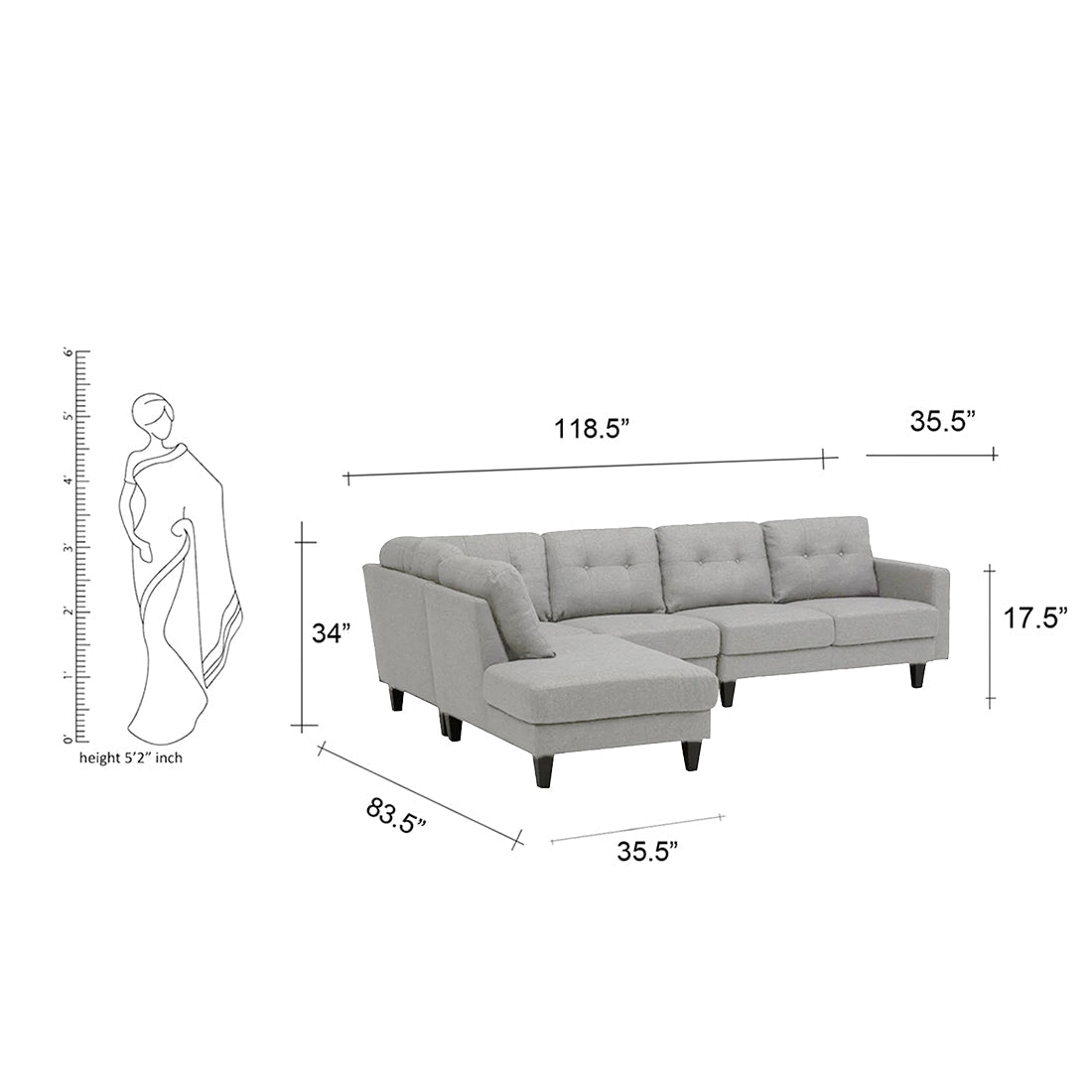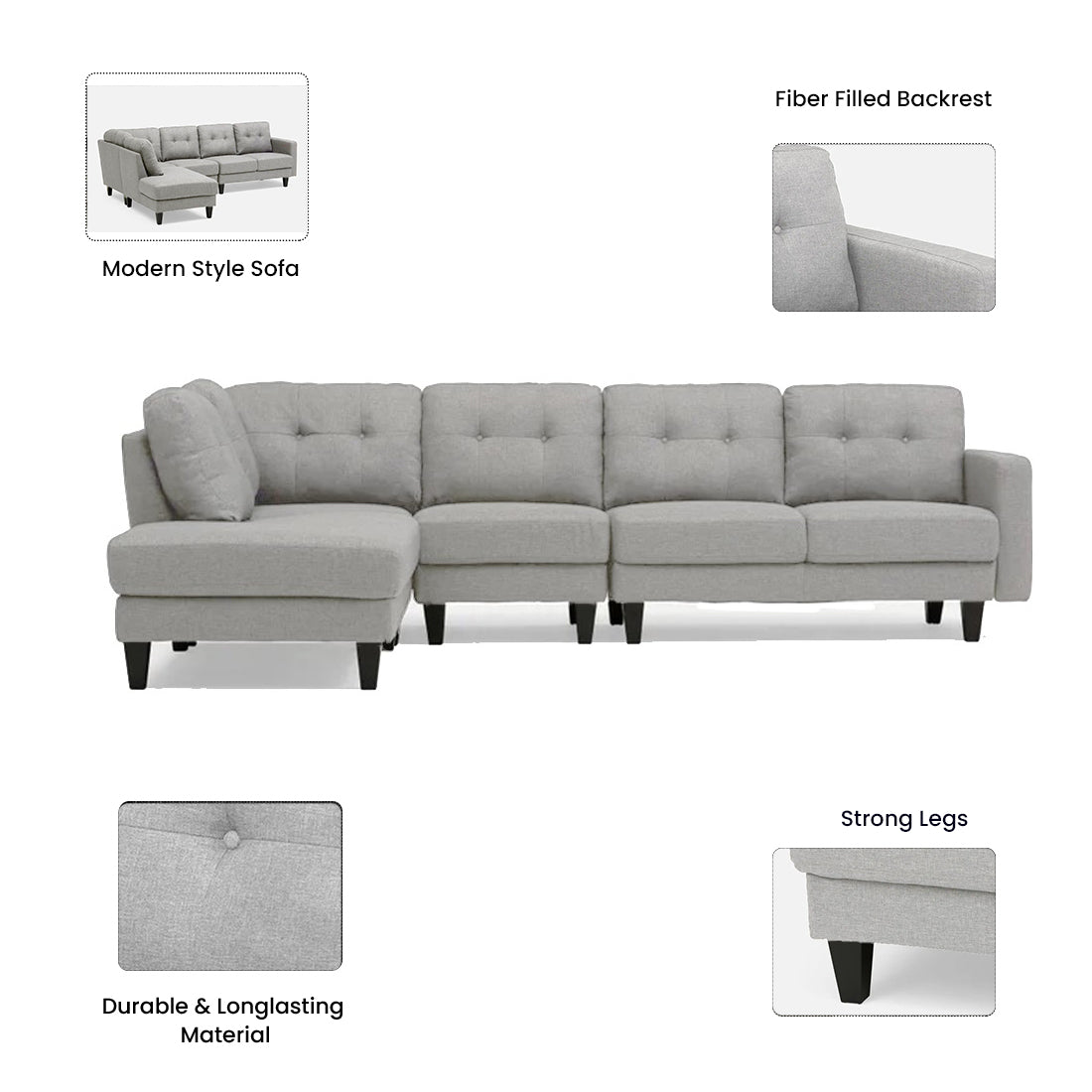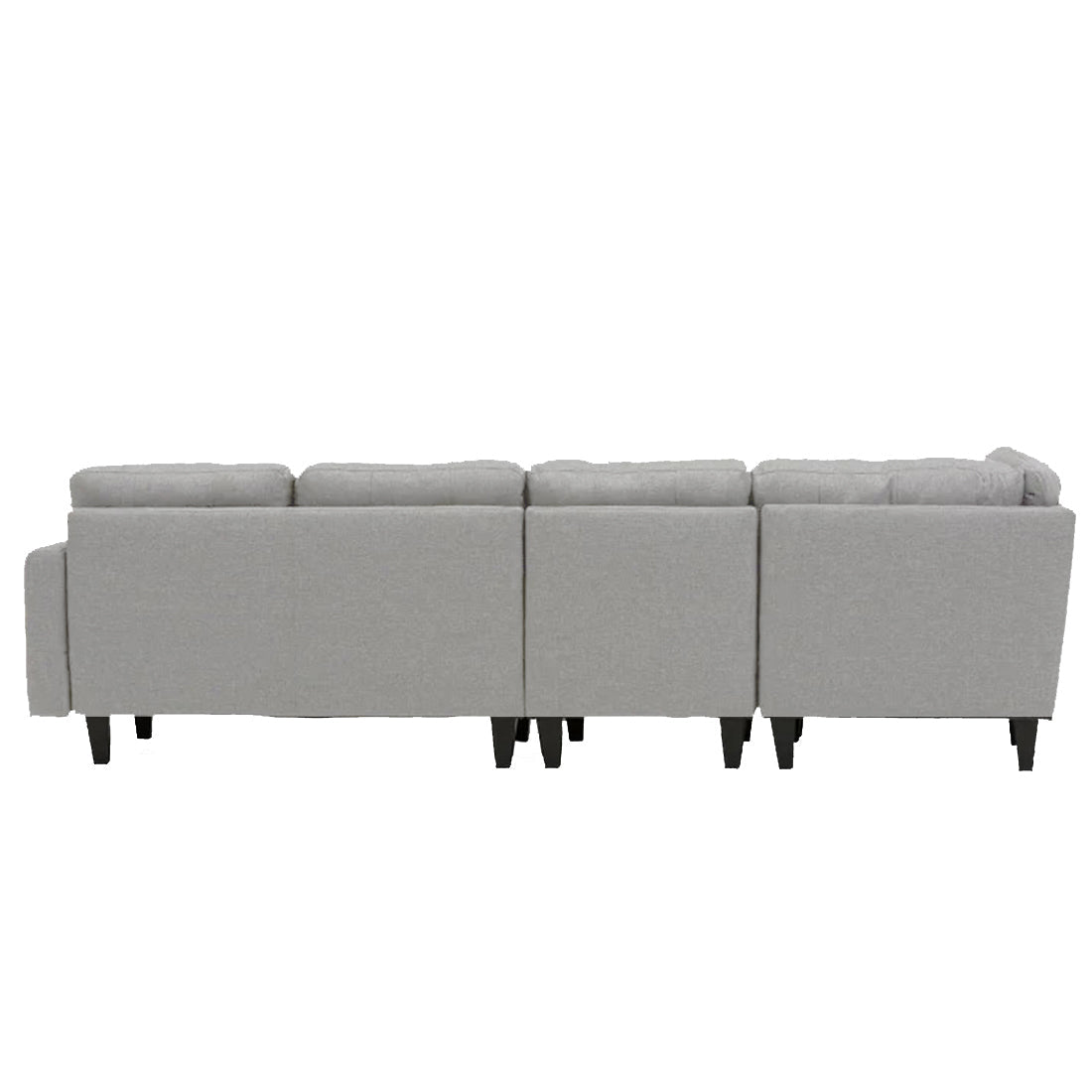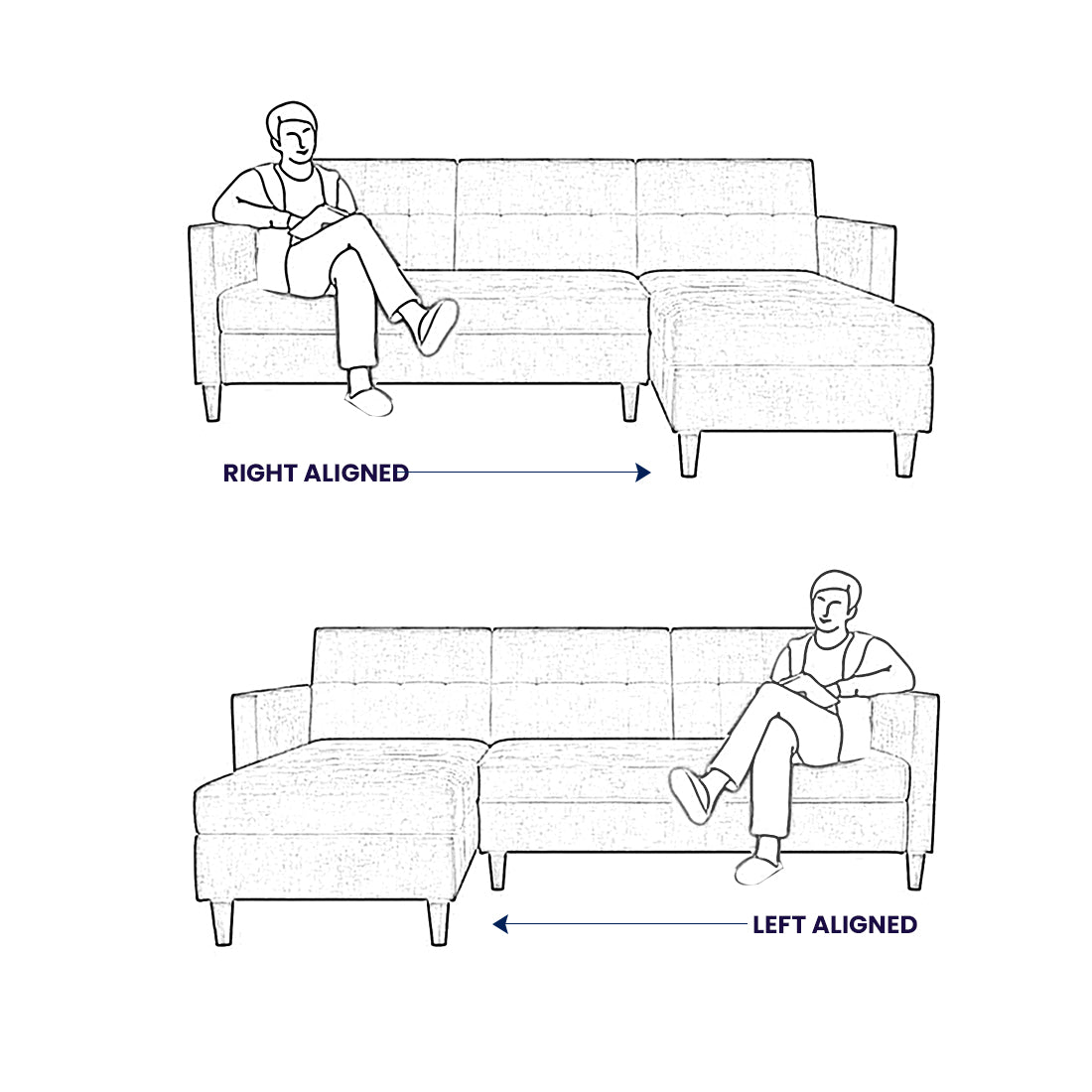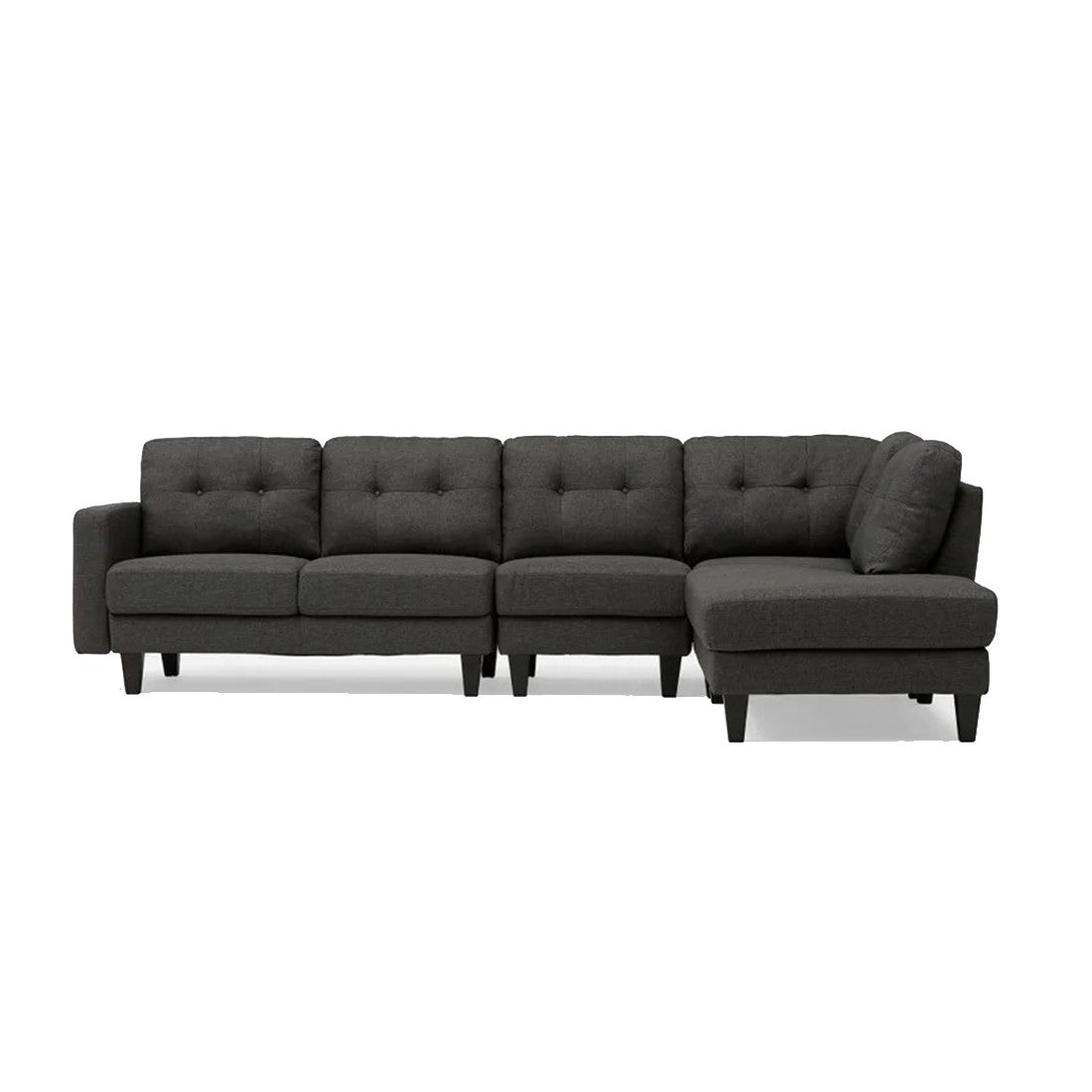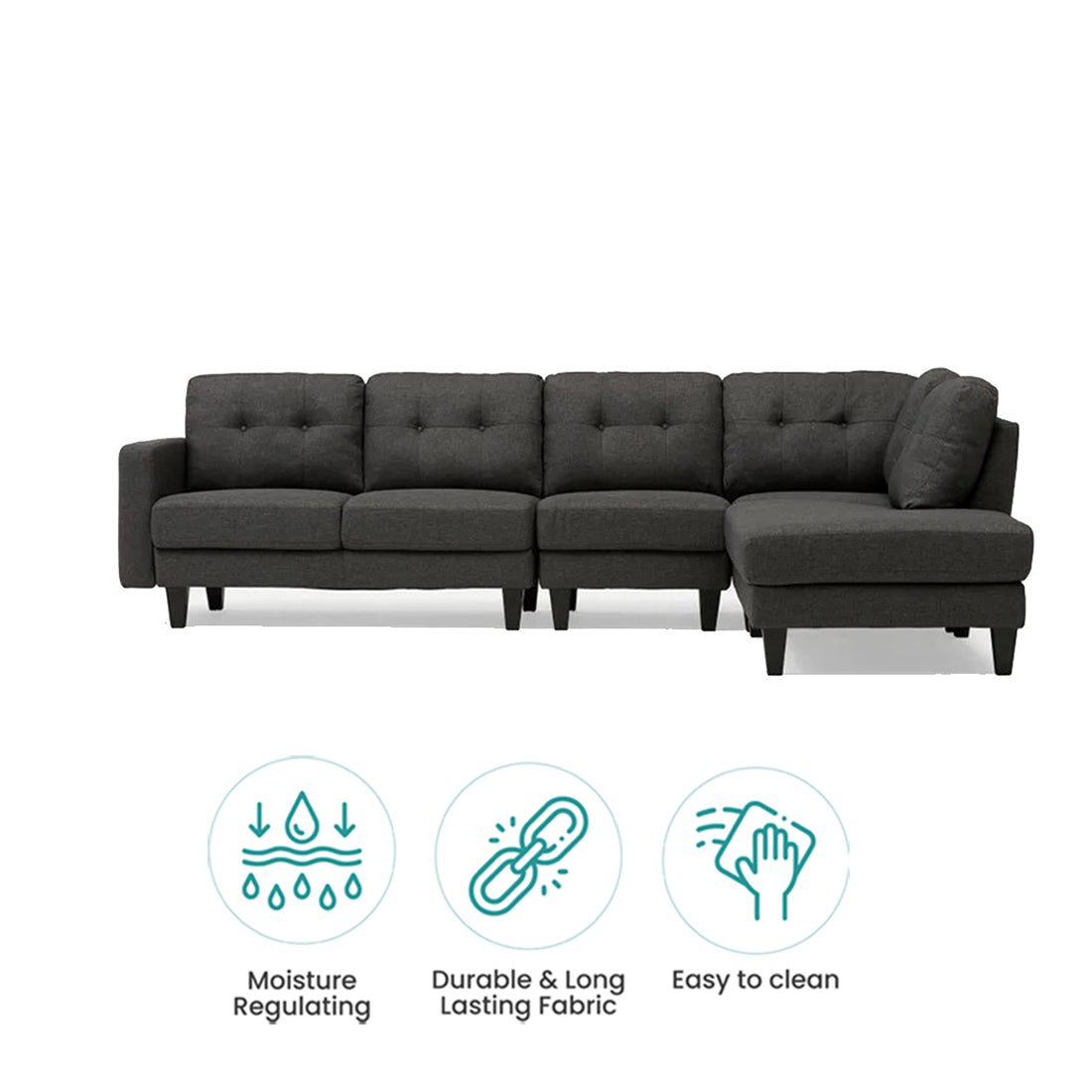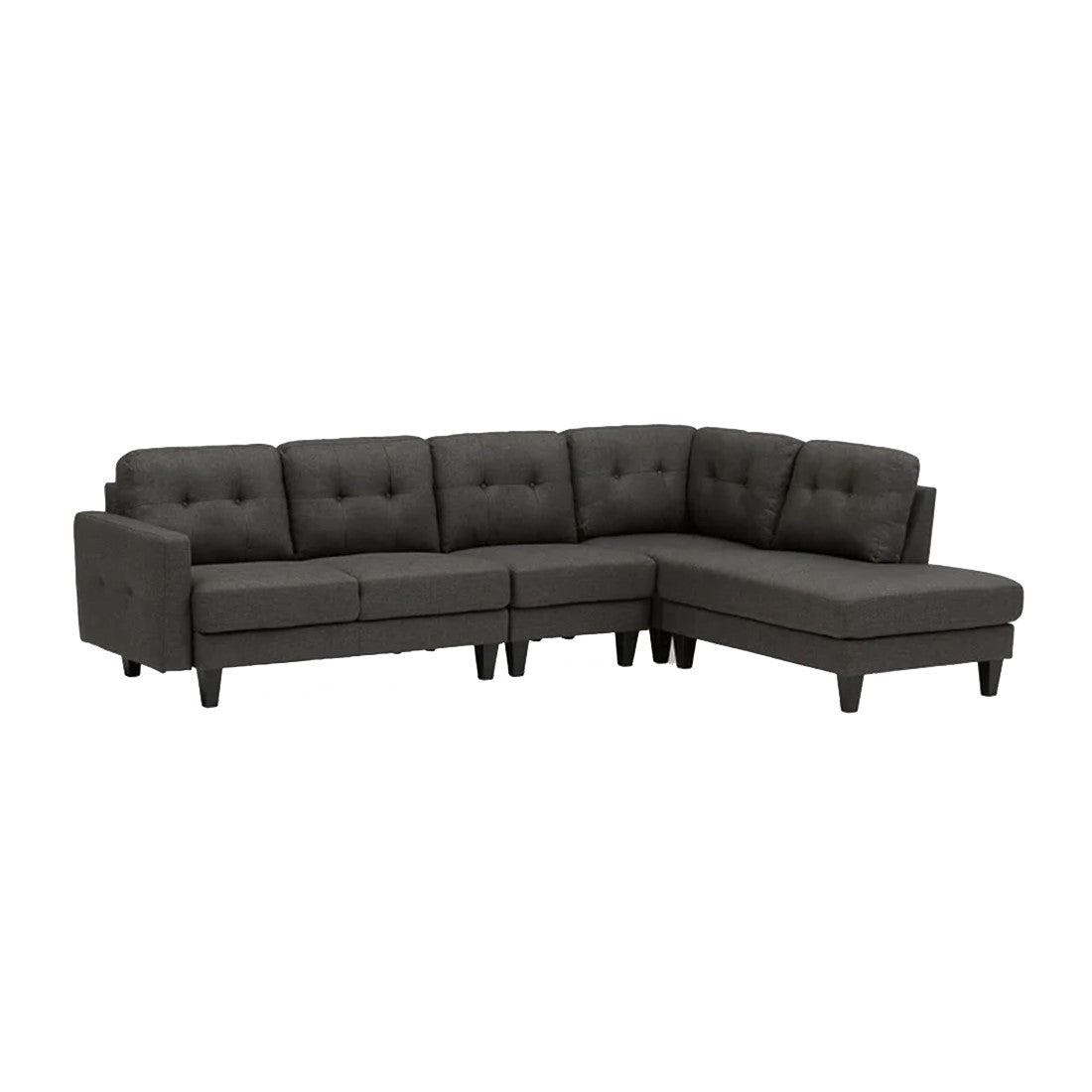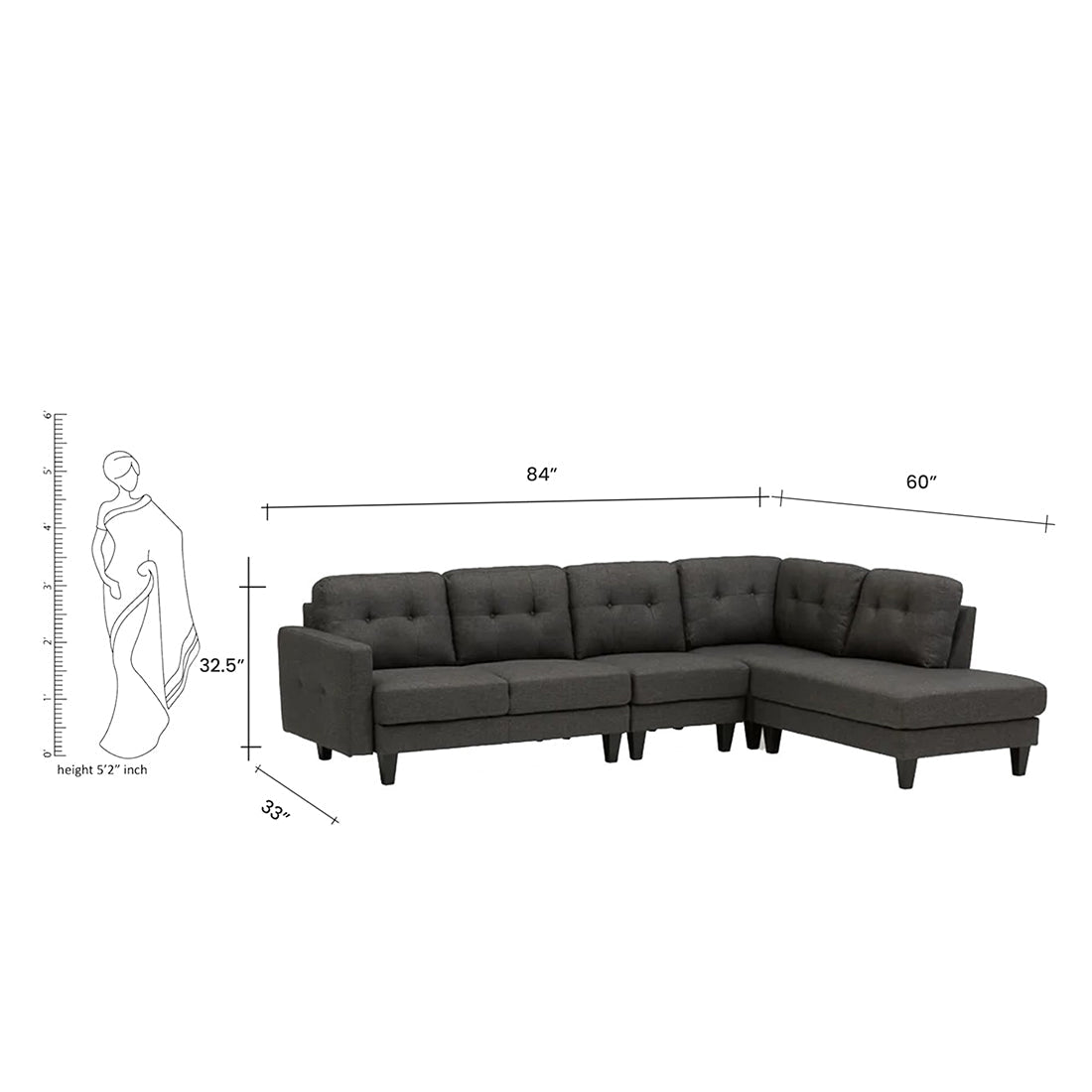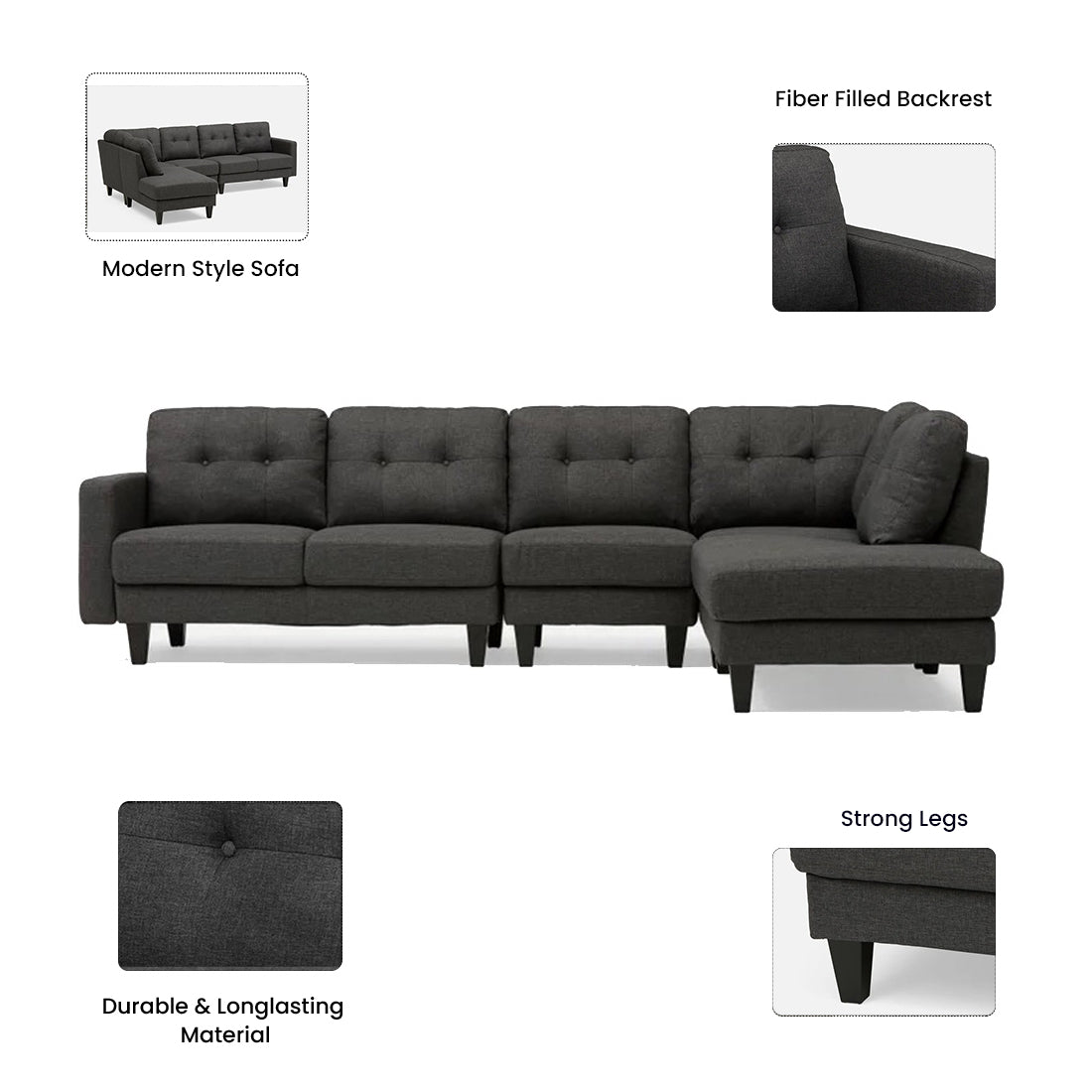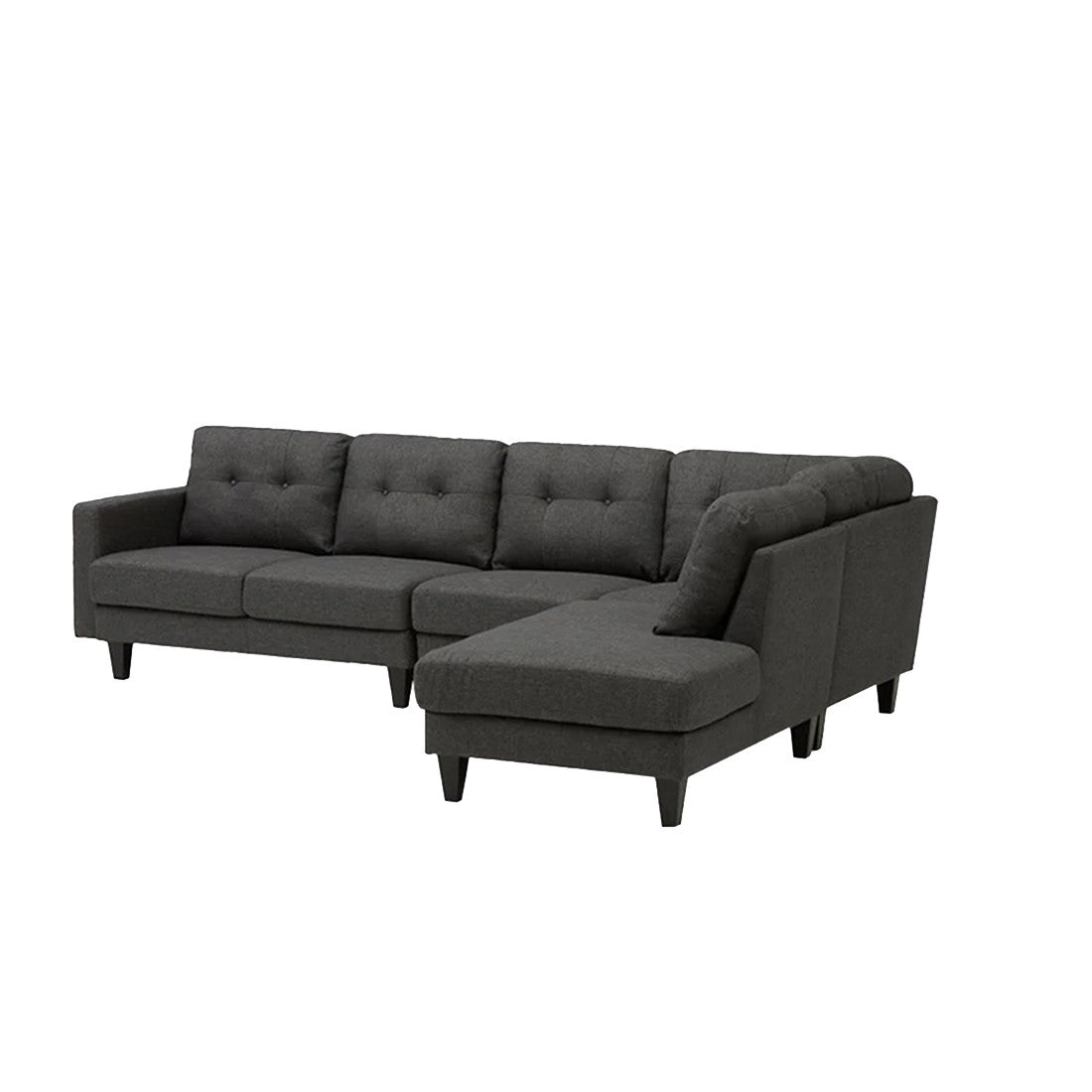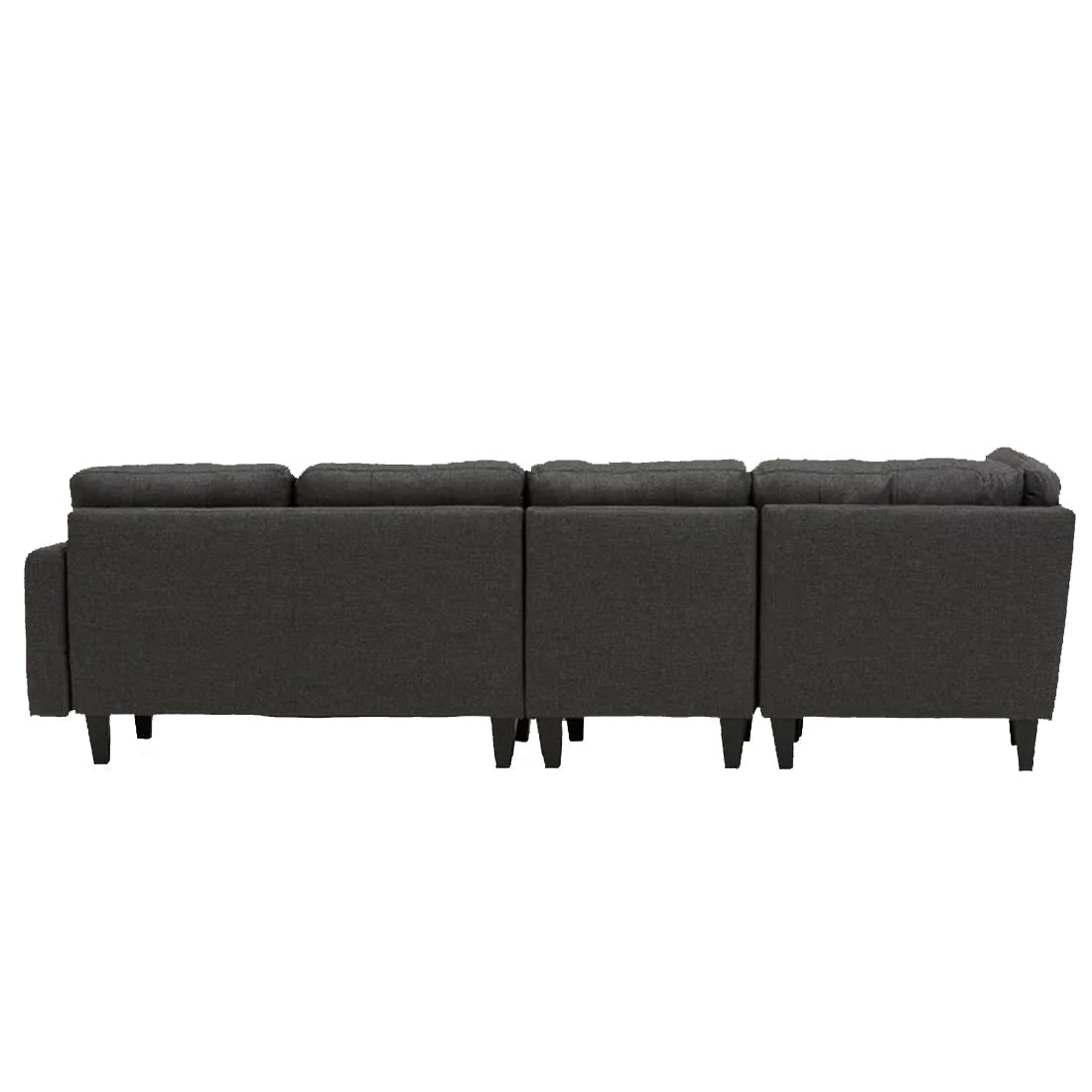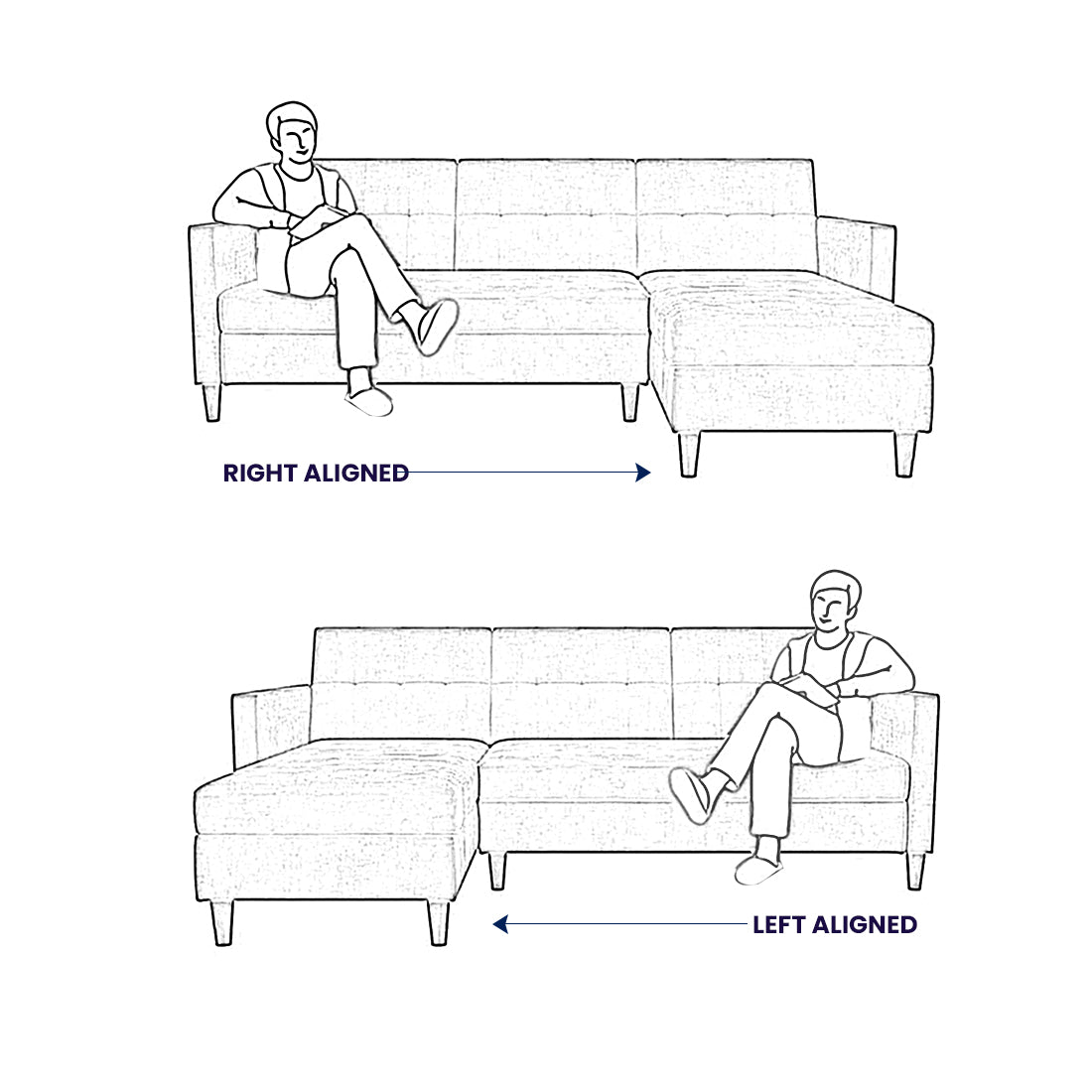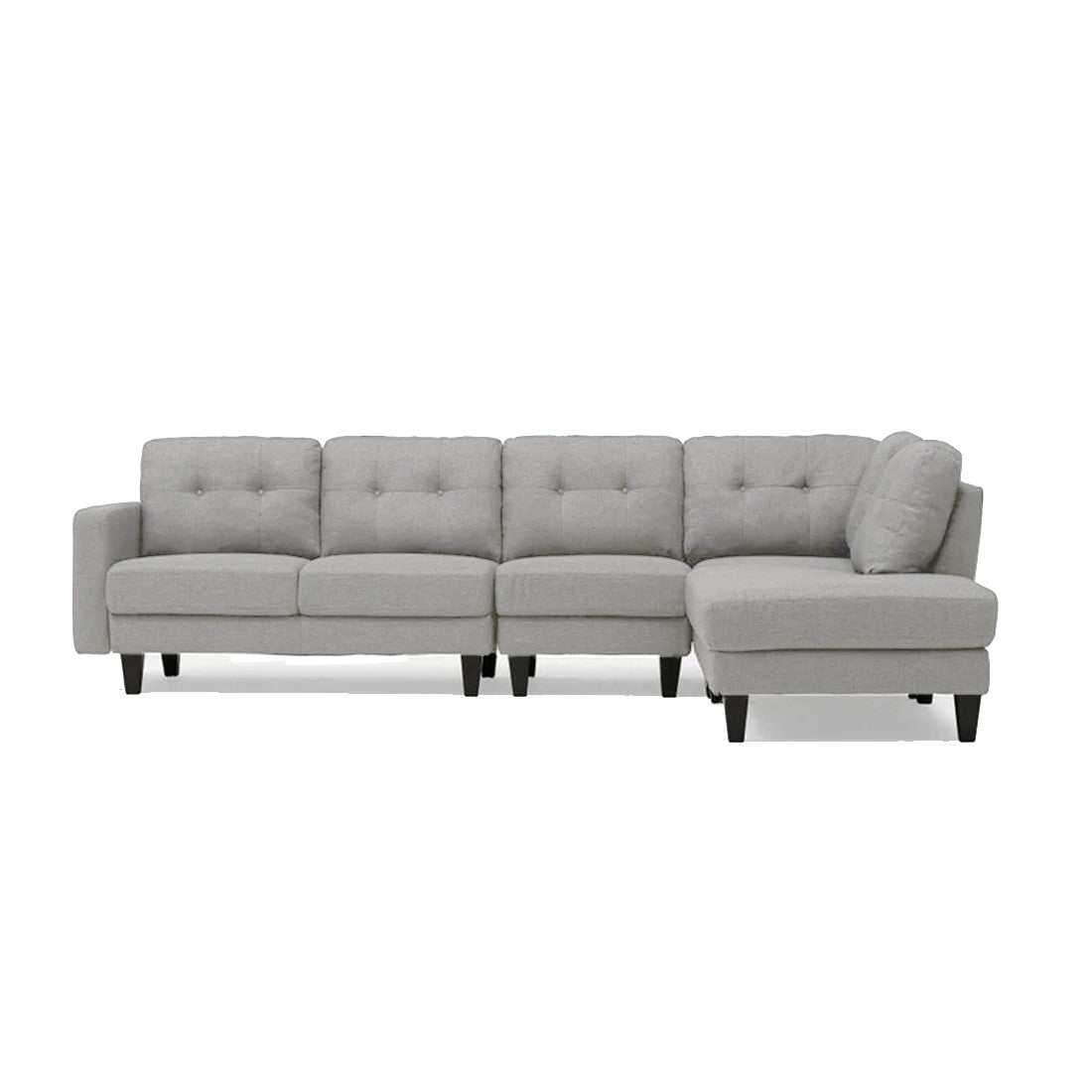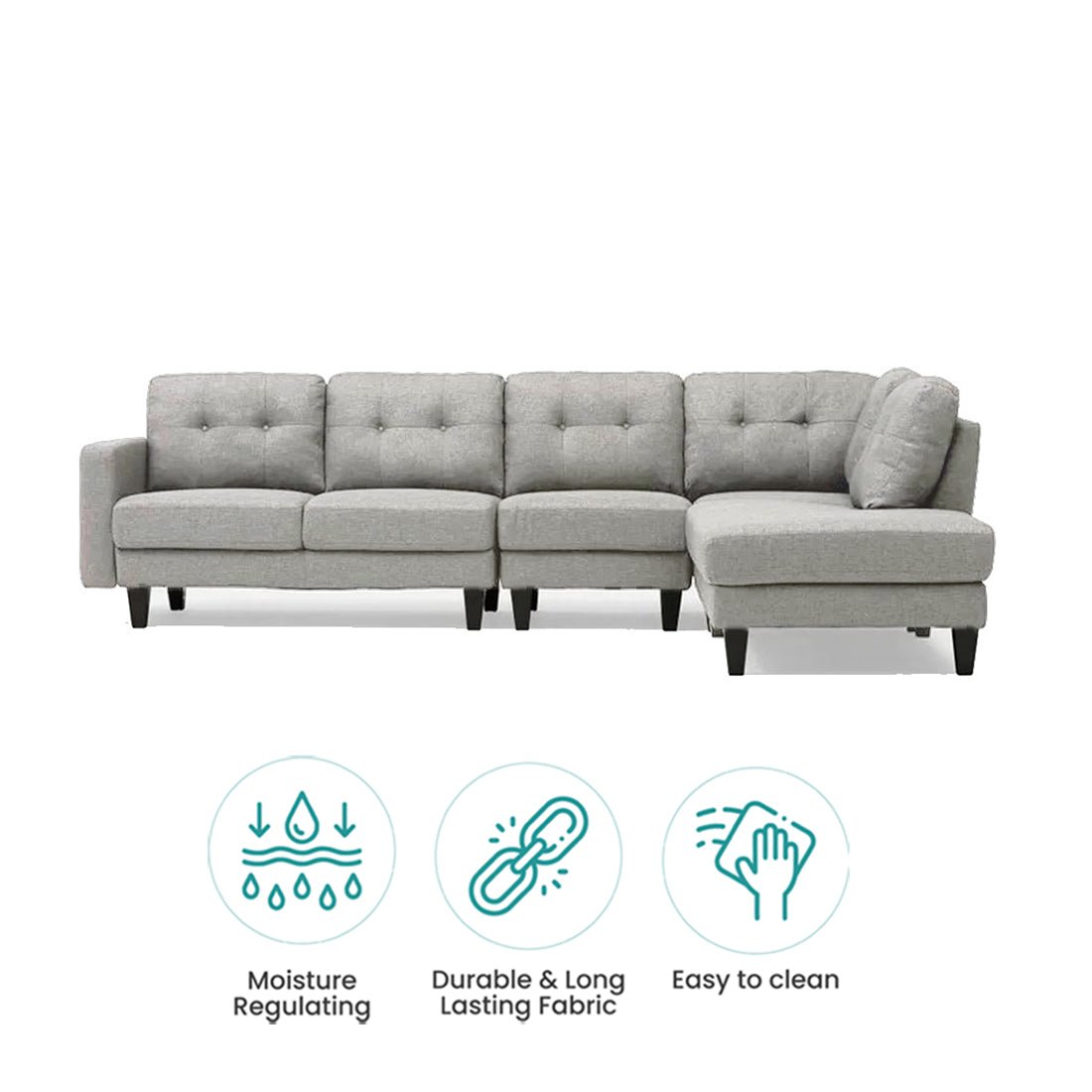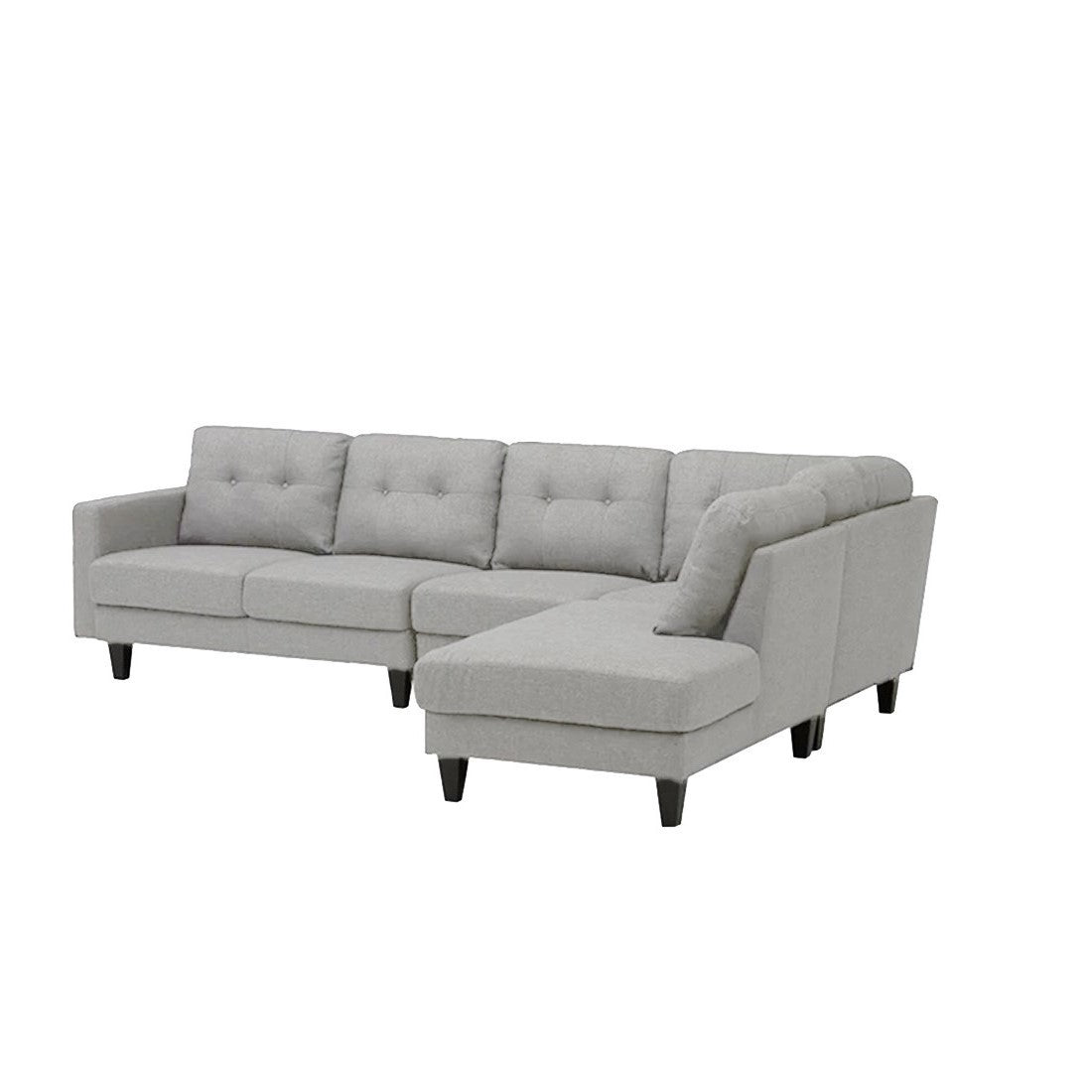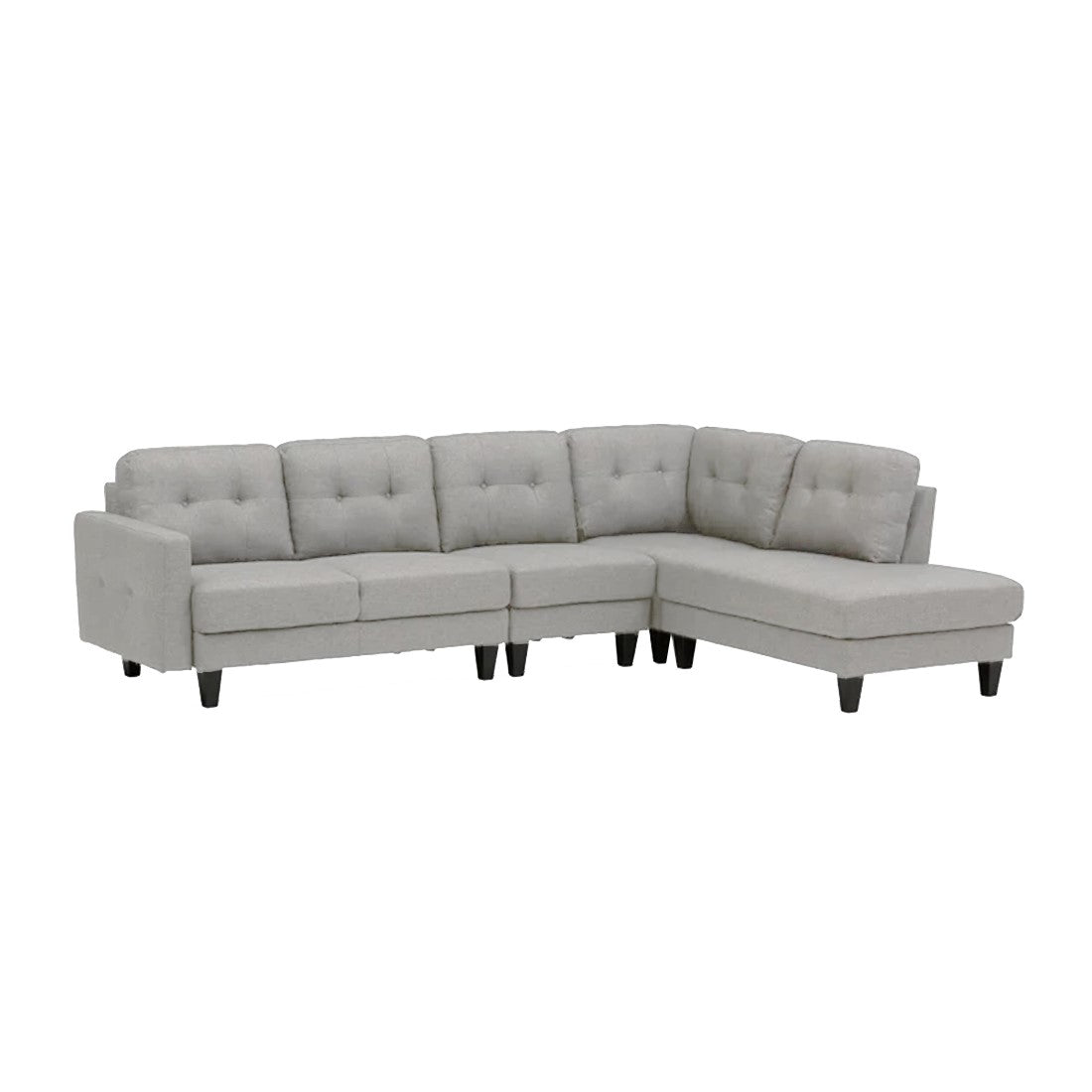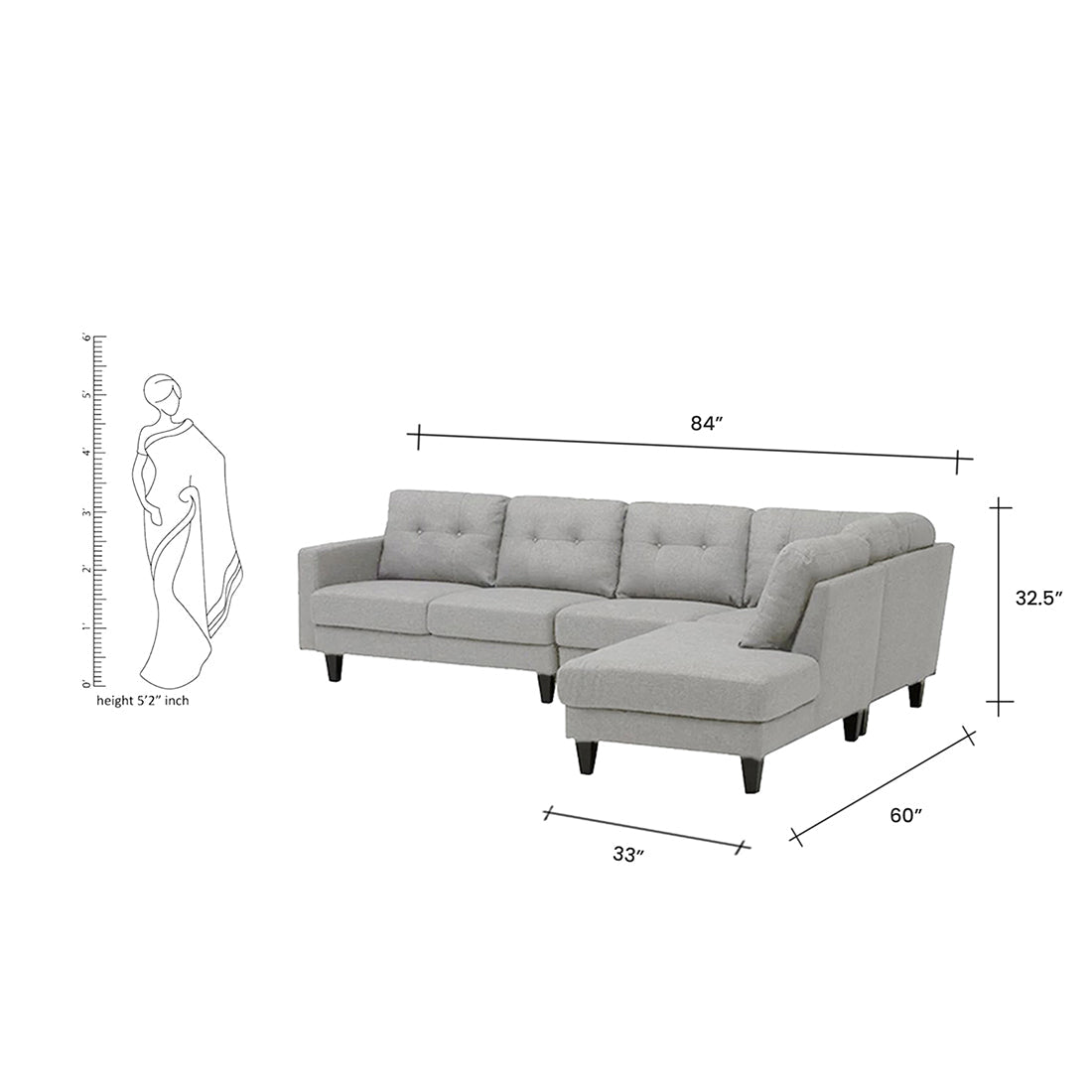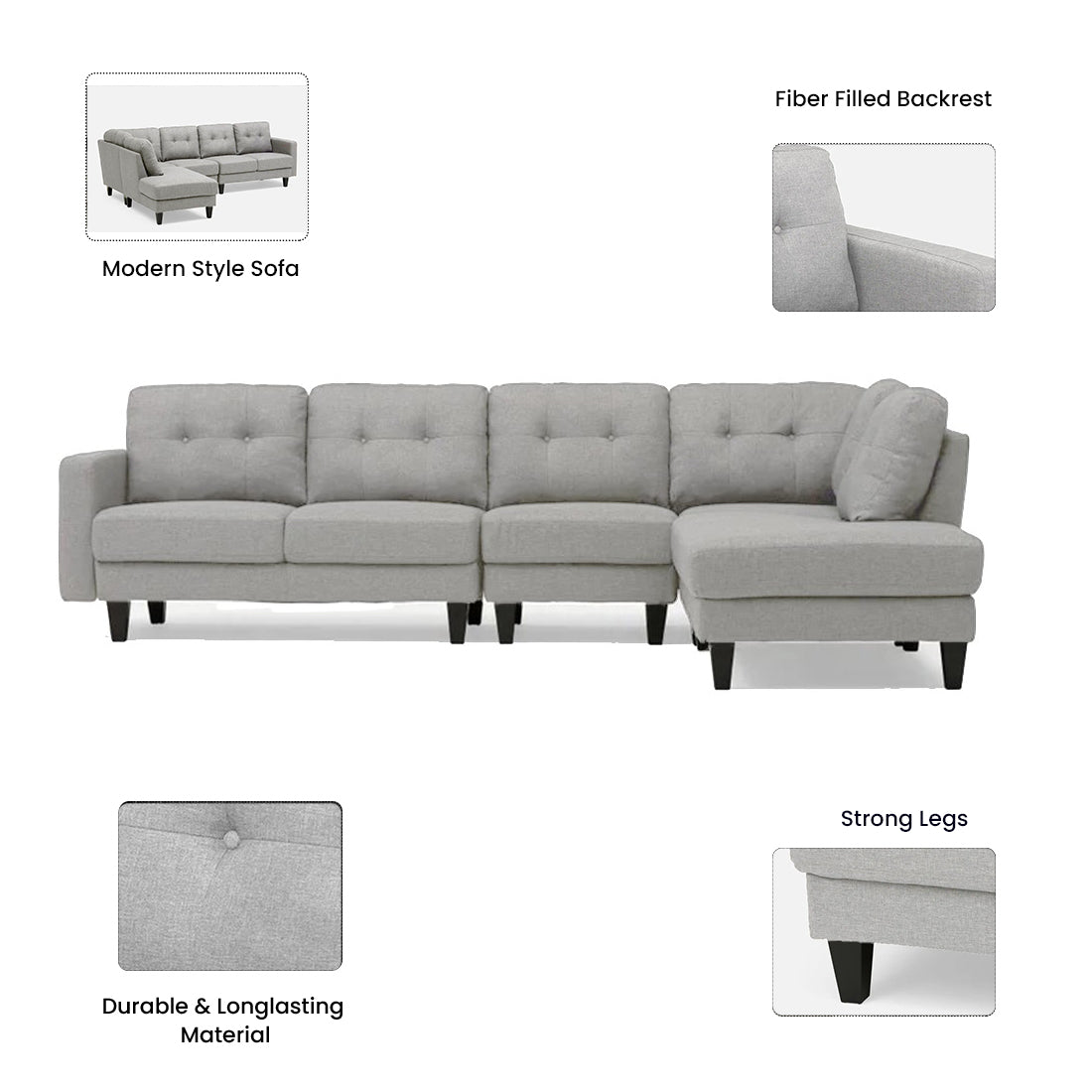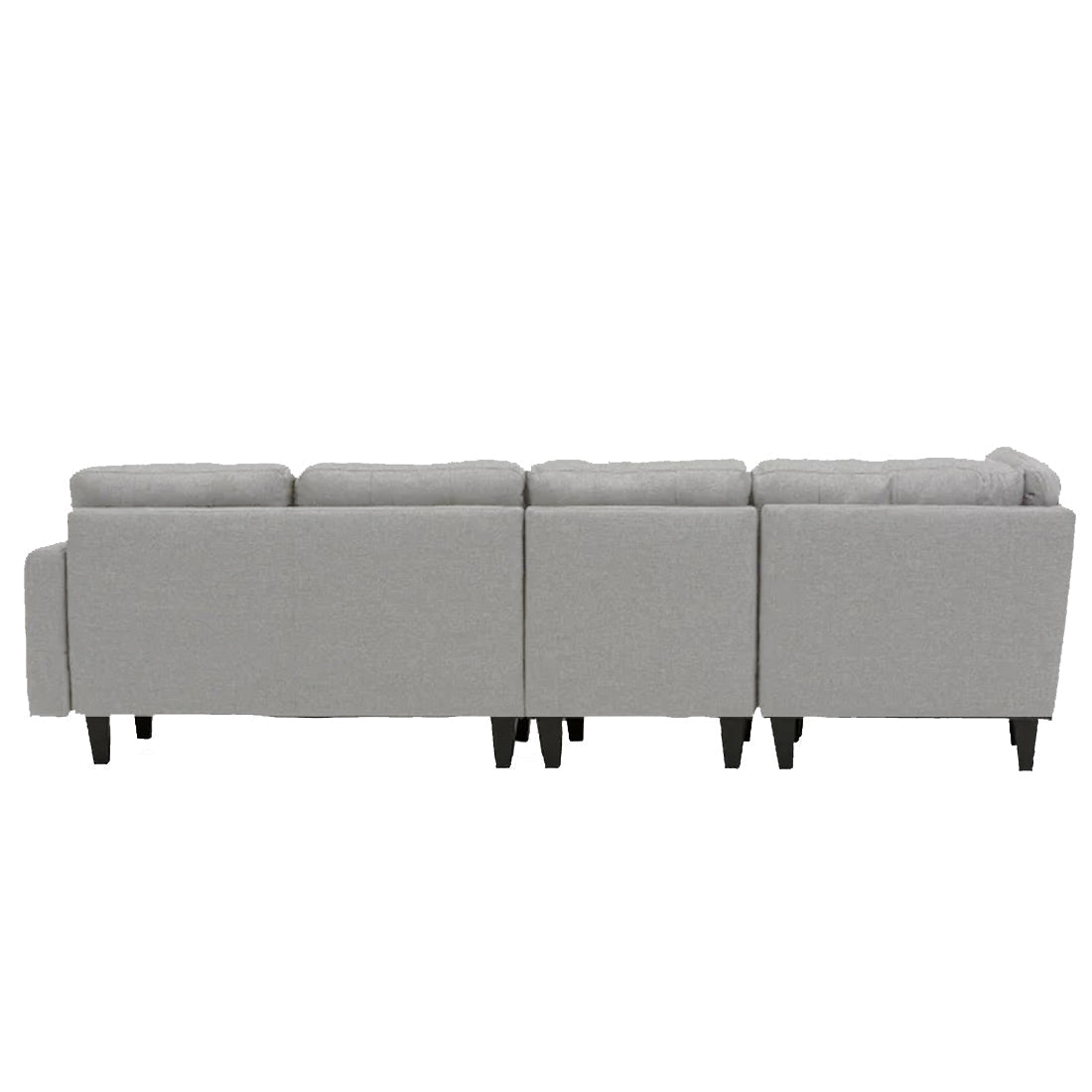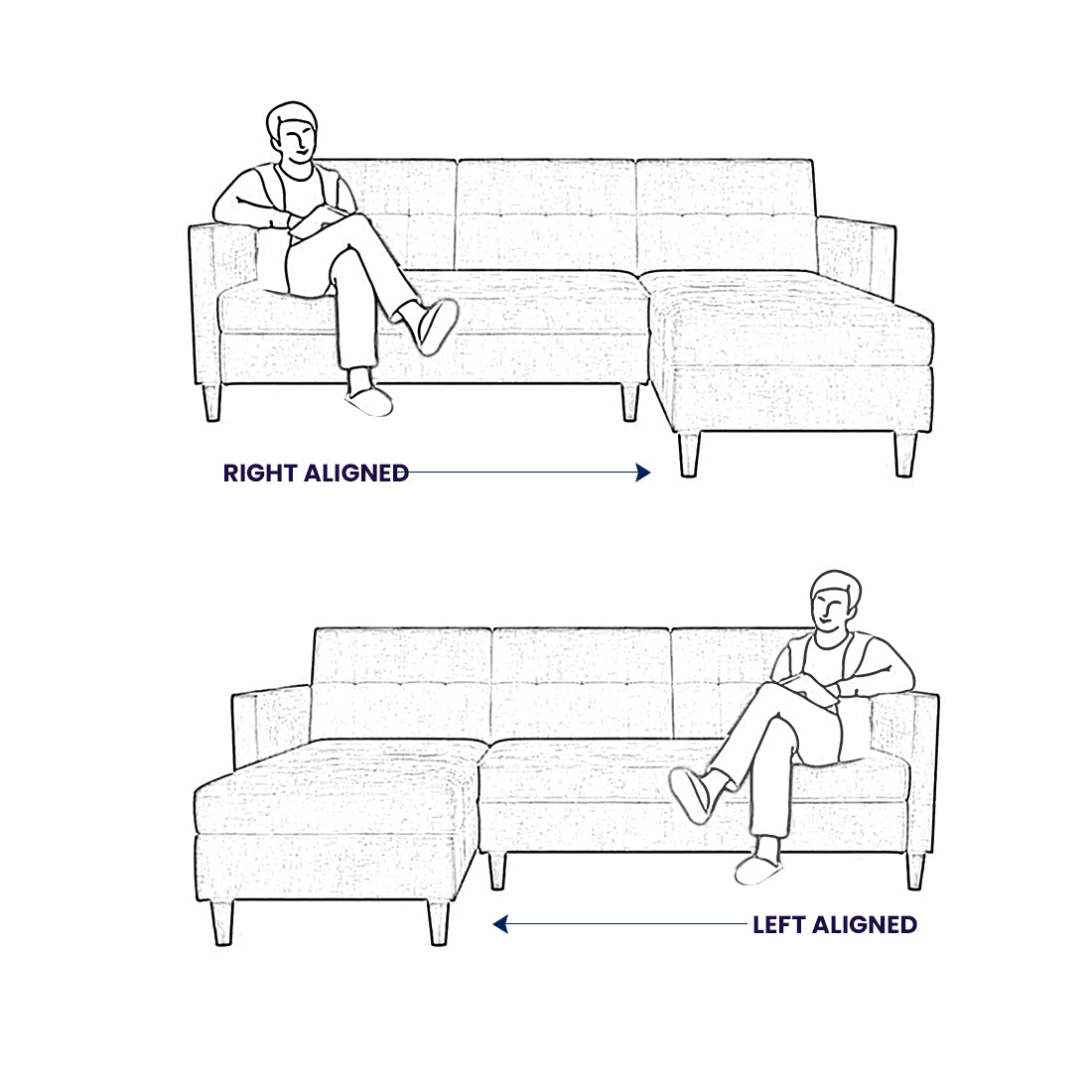 Description
Introducing the Alfredo 5 Seater Fabric L Shape Sofa from Torque India – a perfect blend of comfort, style, and practicality. This sofa is designed to provide ample seating while maximizing your living space, making it an ideal choice for both large and small rooms.
5 Seater Fabric Shape Sofa Key Features:
Spacious 5-Seater Design: The Alfredo L Shape Sofa comfortably accommodates up to five people, making it perfect for families or those who love to entertain guests. Its generous seating area ensures everyone has their own space to relax.

Elegant L-Shape Configuration: The L-shape design not only adds a contemporary touch to your living room but also optimizes the use of corner spaces. It's an excellent choice for creating a cozy and inviting seating area.

High-Quality Fabric Upholstery: Upholstered in premium fabric, this sofa offers a soft and luxurious feel. The material is durable and easy to maintain, ensuring your sofa remains beautiful and comfortable for years to come.

Sturdy and Durable Construction: Built with a solid frame, the Alfredo Sofa is designed to withstand the test of time. Its robust construction guarantees stability and longevity, making it a valuable addition to your home.

Versatile Style: The sleek and modern design of the Alfredo Sofa complements a variety of interior decor styles. Whether your home has a contemporary, minimalist, or traditional theme, this sofa will blend seamlessly.

Comfortable Seating Experience: Equipped with plush cushions and a supportive backrest, the Alfredo Sofa provides an exceptionally comfortable seating experience. It's the perfect spot to unwind after a long day or enjoy a movie night with family and friends.
The Alfredo 5 Seater Fabric L Shape Sofa is more than just a piece of furniture; it's a statement of luxury and comfort. Its versatile design and superior comfort make it an ideal choice for anyone looking to enhance their living space with a stylish and practical seating solution.
5 Seater Fabric L Shape Sofa PRODUCT FEATURES:
1) L Shape Sofa, 5 seater sofa. 
2) Dimensions - W 84 x D 33 x H 32.5 inches. 

3) Package Contains: 5 Seater L Shape Sofa. 

40 density foam is premium than lowest density foam, it will get normal after uses of 10 to 15 days
5 seater fabric shape sofa set WARRANTY DETAILS -
1) 1 Year Limited Brand Warranty for Manufacturing Defects only.
Assembly Instruction: DIY. (Do It Yourself)

2) Made with Solid Wood Frame and high density foam;
3) Upholstery material: Fabric,
4) Leg Material: fiber legs, durability-tested with 110 kg on individual seats.

Before placing an order please make sure that product can be enter easily in your home.
Please expect an unevenness of up to 5 mm in the product due to differences in surfaces and floor levels. (In case absence of service lift product will be delivered to ground floor only)
5 Seater Sofa Set L Shape DURABILITY AND COMFORT ASSURANCE:
Web suspension for back-rest and hand-rest that provides extra comfort. Webbing belt support at seat construction provides durability and high density foam will provide comfort.